Hamish & Andy Top Podcast Ranks
Triton Digital has released the third Australian Podcast Ranker, with comedy duo Hamish & Andy retaining top spot.
The latest results used online audio measurement technology to rank podcasts from publishers such as News Corp Australia, PodcastOne Australia, NOVA Entertainment, Southern Cross Austereo, Australian Radio Network, Macquarie Media and SEN/Crocmedia for 28 October through 24 November.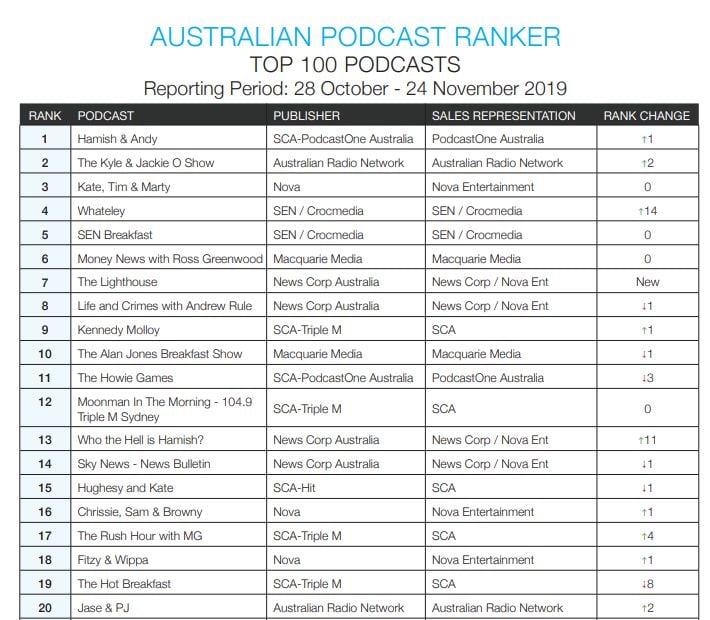 Of the three podcast rankings delivered this year, it is the second time Hamish & Andy have topped the list. The duo were briefly dethroned in October by SEN/Crocmedia's AFL Trade Radio show.
It wasn't all bad news for SEN/Crocmedia, with sports show Whately climbing 14 spots to reach fourth on the list.
The entities listed are ranked by Average Weekly Downloads (Monday to Sunday) in accordance with the IAB Tech Lab's Podcast Technical Measurement Guidelines.
Reported companies must opt-in to the public release of their metrics.