Comic Strips That Sum Up The World Of Advertising
The Awesome World of Advertising Tumblr shares cartoons based on creatives and their daily frustrations.
Life in an advertising agency can get hilariously frustrating, specially for creatives.
One such anonymous creative chose to depict the funny scenarios he faced everyday by creating short comic-strips and sharing them on his Tumblr blog titled The Awesome World of Advertising. Here are some of the best ones.
1.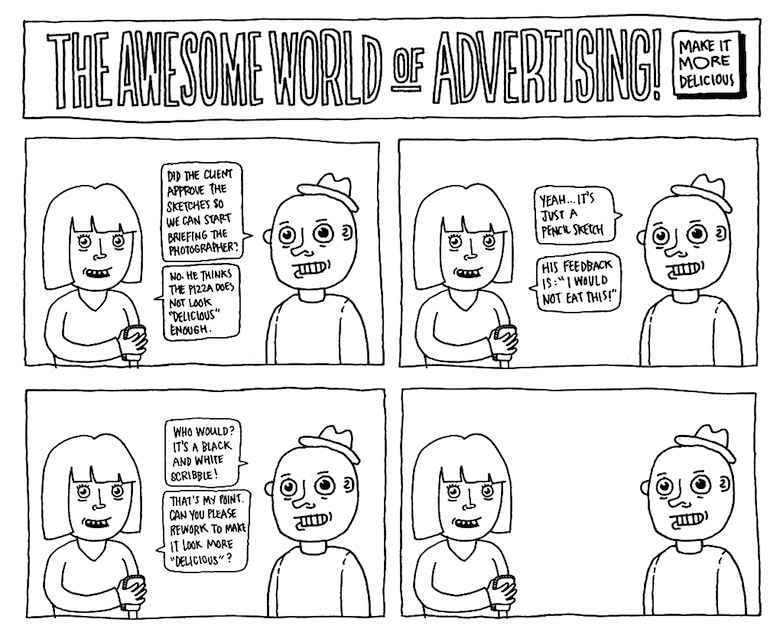 2.
3.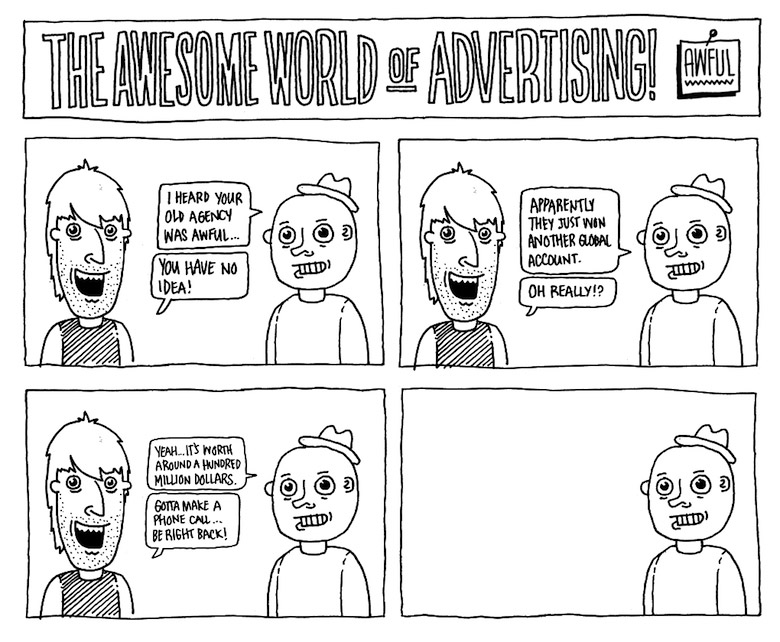 See more here.