Johnnie Walker Rebrands To 'Jane Walker' (And, Yep, People Aren't Happy)
Scotch brand Johnnie Walker has temporarily rebranded to Jane Walker in another attempt to shake off its blokey image.
The famous "walking man" logo has been replaced by a top hatted female version of its famous 100-year logo. It's unclear if the promotion will come to Australia, too.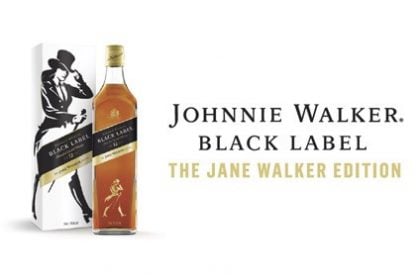 Not only is the move an attempt to cajole more women to drink Scotch, it also coincides with both Women's History Month and International Women's Day this March.
The Diageo-owned brand has also announced it will donate $US1 of every bottle sold in the US to organisations that champion women.
Stephanie Jacoby, vice-president of Johnnie Walker told Time that Scotch as a category was "seen as particularly intimidating by women," adding the logo change was "a really exciting opportunity to invite women into the brand."
Despite women's apparent aversion to the drink, half of Johnnie Walker's blenders are women and almost 50 per cent of Diageo's boardroom are female.
However, not everyone is happy, with some likening the promotion to corn chip purveyor, Doritos, recent announcement that it was going to make a smaller lady chip that came with less crunch, less salt and could fit into a woman's handbag. Read B&T's original story here.
Check out some of the social media rage below: