Wimbledon Watchers Spend More Coin And Find TV Ads Less Annoying
If ever there was a time to advertise on TV, it's during the tennis season. At least, that's according to the latest figures from Roy Morgan on Wimbledon advertising.
More than a third of Aussies tune in to tennis regularly when it's on. And with a quarter of tennis viewers falling into the 'big spenders' category and Wimbledon currently underway, the research giant said it's a veritable breeding ground for advertisers to snare some decent exposure.
"Major sporting events are great opportunities for advertisers to strategically target viewers watching the event on TV," said Norman Morris, industry communications director at Roy Morgan.
"Wimbledon, held over two weeks and broadcast on both Channel 7 and Fox Sports, is one such opportunity – enhanced by the fact that Australian tennis viewers are less hostile towards TV advertising than the population average, and more likely to be 'big spenders'."
Indeed, the research by Roy Morgan showed the average tennis viewer finds TV ads less annoying than those who don't watch. Nearly a quarter of watchers said they 'find TV advertising interesting'. And because Wimbledon is being shown on 7Two and Seven's app, Roy Morgan said tennis watchers are marginally more likely to watch another show on Seven.
"While this is a good start, savvy advertisers know that the more familiar they are with their prospective audience, the more effective their campaign will be. Focusing on viewers who play the sport themselves is just one example of this; alternatively, profiling viewers by their new-car buying intentions, for instance, or their use of the 7Tennis app, could also provide valuable insights for advertisers."
While TV advertising has had a whack of late – particularly over in the UK due to whole Brexit situation – TV luminary Russel Howcroft is never shy to tout the power of TV.
In a recent interview with B&T, on his foray into the first TV industry collaboration ThinkTV, Howcroft thwarted the idea of TV ratings being down leading to a mass exodus from the ad market.
"The content on Australian TV is outstanding and when it comes to numbers we get way too excited about a media headline that sings about the marginal decline of some audiences," he said.
"That does not change an ad's effectiveness."
If sports marketing is your day-to-day job or your ultimate passion, make sure you take a trip to B&T's inaugural Ministry of Sports Marketing Summit in three weeks to find out how to beat your competitors in the field.
Lead image of Novak Djokovic at Wimbledon in 2011, via Wikipedia Commons.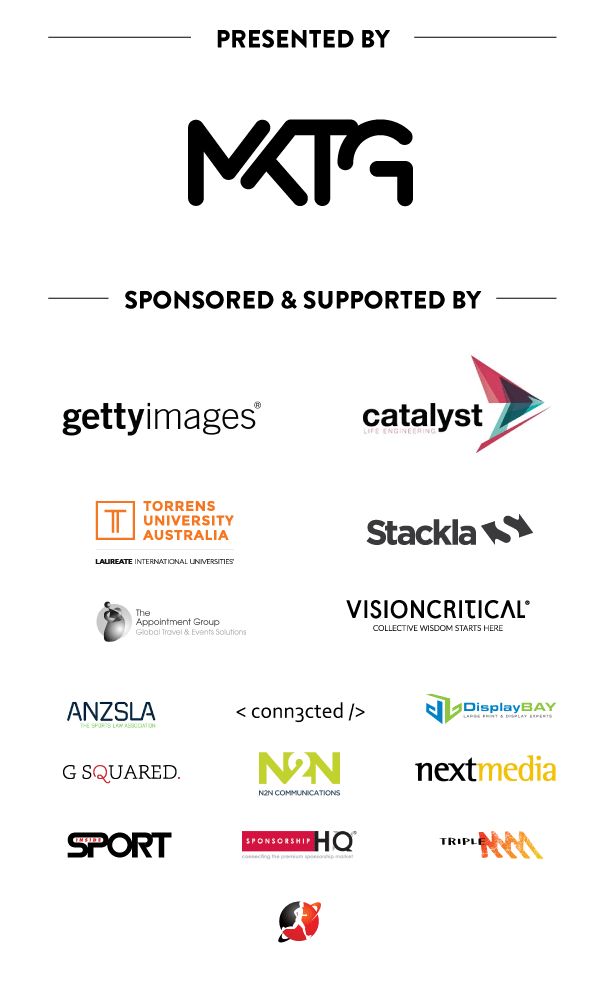 Seven has announced the total judging line-up for this season of Australia's Got Talent.  Patrick-Harris, who is American, is best known for his television work in How I Met Your Mother, as well as his role in the critically acclaimed film Gone Girl. He has also hosted a number of awards shows, including the Oscars, Tonys, and […]
This involves a lad's magazine & a sexist woman poll. Why not whack on some Oasis & pretend it's 2001 all over again.
Struggling to get the creative juices flowing? Well, this event will have it draining out of you like a case typhoid.
Surely Josh Frydenberg could use Australia's apparent cocaine crisis as a sign a booming economy at $350 a gram.
WhatsApp has reaffirmed its commitment to user privacy in a new global campaign, following controversial policy changes earlier this year. The Facebook-owned messaging platform revealed earlier this year it would be sharing certain data with Facebook as a condition of use, with the potential for this data to be used for targeted ads. The changes […]
Clipboard, a free professional networking platform for the hospitality industry, has announced it will seek to raise its next round of funding via equity crowdfunding platform Birchal. This will power its vision to transform the way the fragmented hospitality industry connects, shares experiences, markets and recruits. With a growing member database of over 24,000 hospitality […]
BIG W has joined forces with Verizon Media's branded content division, RYOT Studio, to give Aussies a new way to shop Australia's favourite annual toy sale, Toy Mania, using augmented reality (AR). In a first for BIG W, customers can scan a WebAR code to 'place' select outdoor toys from the Toy Mania sale virtually […]
Explosive diarrhoea is never funny, however, it can be beneficial if trying to squeeze back into your skinny jeans.
The #SeeingRed campaign by Hey Girls UK uses discordance to its advantage, conveying the frustration and disempowerment of period poverty. Hey Girls UK are a period brand seeking to end period poverty in the UK, selling period underwear, cups, pads, and tampons. They run on a 'Buy One, Give One' scheme, where for every product […]
An upcoming film about the terrorist attack on a mosque in Christchurch, New Zealand, has been widely criticised for promoting a 'white saviour' narrative. Members of the Muslim community have also said it is "too soon" to fictionalise the shooting, which happened in 2019. White supremacist Brenton Tarrant murdered 51 worshippers at Al Noor Mosque, […]
Access Intelligence announces it doesn't want the reception curtains or boxes of junk under the stairs in Isentia bid.
CHEP Tech, CHEP's technology offering, has strengthened its Sydney team with new hires, including ex-Isobar engineering leaders, Tim Chapman and Kirill Frolov, alongside the promotion of Jacinta Karras to Head of Tech Programs and Charlotte Bruton's role expansion from Head of Mixed Reality to Head of Innovation Strategy. Mark Gretton, chief technology officer of CHEP […]
After it was initially delayed, a Four Corners episode on QAnon, and a link between the conspiracy and PM Scott Morrison, aired last night. The ep – which had 722,000 viewers, as per OzTAM's metro data – interviewed the family of Australian QAnon followed Tim Stewart. Stewart is a family friend of Morrison, who has publically […]
Advertising

Marketing

Media

Technology
With the on-time deadline right around the corner, now is the time to submit your entry for B&T's newest awards program, Best of the Best. On-time entries for Best of the Best will be accepted until 5pm (AEST) on Friday 25 June. And, while you can submit entries after this date for another week, it's definitely best […]
New data, compiled by Deloitte and released by industry body Commercial Radio Australia, shows a rebound in radio advertising. According to the data, commercial radio advertising revenue for metropolitan stations jumped by 72.6 per cent in the month of May to reach $59.605 million from $34.534 million a year ago. The rise reflects a strong […]
Swedish bank Nordax has created a tool to urge people to buy less online – and to make smoothies instead. How we shop online is constantly evolving, with new ways to pay and get items delivered. Now, with a global pandemic keeping everyone bored at home, online shopping has reached new heights. Nordax Bank, a […]
Advertising

Campaigns

Media
It might still be June, but the deadline for entries into this year's B&T awards is fast approaching (they're due Monday 19 July at 5 PM, in case you were wondering). This year we're helping you like never before with our new series, 'How To Win A B&T Award', where we speak with a host of judges, […]
This stunt proves a great idea will usurp a massive budget every time. Although blowing massive budgets is far more fun.
There's no better place to be on a Sunday than on the couch in your PJs & UGGs. Just remember not to go out in public.
It's not one but two sweary headlines on B&T today. Let's say the office swear jar is starting to look f@cking full too.
As a warning, this could get the blood boiling. Unless you're one of those horrendous climate denying pains in the arse.
Facebook unveils important blood donating feature. But don't worry, it already knows if you're A, B, AB negative or 0.
Is your marketing personalistion proving as popular as being sneezed on on public transport? Well, don't blow this off.
It's a public holiday in many parts of Australia today, hence why B&T's made the editorial decision to run any old shit.
There is NOTHING worse than swooping seagulls stealing your hot chips. Well, aside from clowns or Tony Abbott, that is.
You could spend the Queen's Birthday holiday scoffing $1 hot dogs at IKEA or enriching the mind with this probing piece.
Judging by this Youngblood industry event, adland's relationship with the booze industry appears as rock solid as ever.
Admittedly, B&T has never faked a business-class flight. However, we regularly lie about the mile-high club.
Revenge is a dish best served cold, yet this journo serves it with some fiery jalapeños & a squirt of Sriracha sauce.
If it's got Shane Jacobson, you're guaranteed good fun. Well, maybe not 'Charlie & Boots', which was f@cking terrible.