Former PM Bob Hawke To Launch His Very Own Beer Brand
He's got a reputation for being able to skol a frothie in no time, and now Bob Hawke's love of beer is going to the next level, with the former Prime Minister set to launch his own lager brand bearing his name.
Hawke's Lager is set to be unveiled at The Clock Hotel in Sydney's Surry Hills today as the first product of Hawke's Brewing Co, with the ex-PM to pour the first schooner, according to News Corp.
The new lager will be available on tap at 11 pubs in Sydney and Newcastle from today, while cans are due to hit bottle shop shelves on 25 April.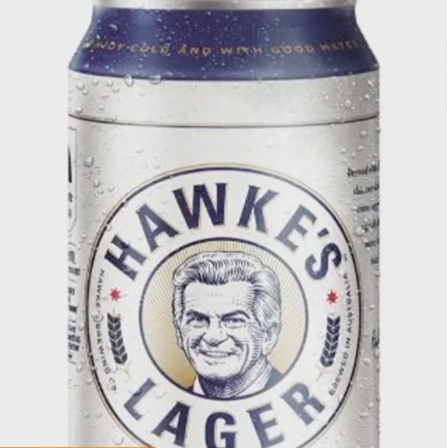 Hawke has agreed to lend his name to the new brewing company only if some of the beer's sales profits were donated to Landcare – an environmental movement he set up during his time in office.
"They (Hawke's Brewing Co) were advertising with a friend of mine… and they were in New York thinking about beer and who they would like to have a beer with, and decided they would like to have a beer with me," he told News Corp.
"I said I would do it (launch the beer) on condition that I wasn't making a profit out of it.
"I hope the efforts of this company will not only bring good friends together over a cold beer, but also help raise awareness of the great work done by Landcare."
The founders of Hawke's Brewing Co are Aussies Nathan Lennon and David Gibson, who came up with the idea while they were working as creative directors at a New York ad agency, according to News Corp.