B&T 30 Under 30 Shortlist Revealed!
Gird your loins people, (and please don't crash our site), but we have heard back from our magnificent judges for B&T 30 Under 30 Awards and we can now reveal the shortlist!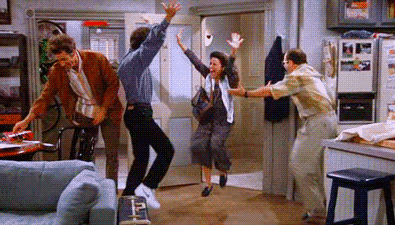 "The calibre of entries each year continues to blow us away," said David Hovenden, editor-in-chief of B&T. "And I know it was a tough slog for our judges to narrow down the hundreds of entries into these 90 impressive up and comers."
While we're wondering what we've done with our lives as we read through some of the stand-out hopefuls, it's proof this industry has some incredible talent. Make sure you grab tickets to the night here.
A massive thank you to all who entered and congratulations to those who made the shortlist! We'd also like to thank our wonderful sponsors (below) and our judges for putting in the hours to make this event happen.
Thank you Aileen McCardle, Ben Gunn, Carlos de Spinola, Caroline Arnold, Chris Freel, Denis Mamo, Gaye Steel, Graham Christie, Hannah Sturrock, Jeff Estok, John Webb, Linda Wong, Lorraine Murphy, Martin Cowie, Mary Ann Azer, Nic Hodges, Nicole McInnes, Stewart Gurney, Will Riley, William Leach, Kristiaan Kroon and Tim Addington.
The B&T 30 Under 30 Awards is going to be a cracker of an evening, held in Sydney at the Art Gallery of New South Wales with media personality James Mathison as MC. Tickets are on sale now, and if you're on the shortlist, we recommend you snag some tickets quick smart as 2015's event sold out in record time.
B&T 30 Under 30 Shortlist for 2016:
Media
| | |
| --- | --- |
| Ben Swaik | News Corp Australia |
| Danni Hudson | Snapchat |
| Dwayne Birtles | News Corp Australia |
| Eleanor Pendleton | Gritty Pretty Pty Ltd |
| Jason Echo | Nine Entertainment Co. |
| Jessica Rutherford | News Corp Australia |
| Juliana Plahn-Brewer | News Corp Australia |
| Kate Roberts | Pandora |
| Matthew Coote | MCN |
| Michael James Flanagan | News Corp Australia |
| Sammy Lewis | realestate.com.au |
| Shaana Boyes | Fairfax Media |
| Stefanos Fernandez | Pandora |
| Tyla Harrington | Riverine Herald |
| Yeesum Lo | Endemol Shine |
Marketing & PR
| | |
| --- | --- |
| Andrew El-Bayeh | Merivale |
| Chloe Jones | Princess Cruises |
| Elise Sproll | McDonald's Australia Limited |
| Gemma Anderson | Deakin University |
| Ishtar Schneider | Palin Communications |
| Jaclyn Thompson | the projects |
| Jake O'leary | Google |
| Jess Cook | Sydney Swans |
| Kasi Reynolds | Sling & Stone |
| Michael Stocks | Google |
| Nikki Labourne | Virgin Mobile |
| Rhiannon Bendeich | News Corp Australia |
| Sophie Richards | Virgin Mobile |
| Timothy James Kenward | McDonald's |
| Timothy John Broxup | Haystac |
Advertising & Design
| | |
| --- | --- |
| Archana Murugaser | The Monkeys |
| Avani Maan | DDB Sydney |
| Celeste Toffanello | M&C Saatchi |
| Craig Adams | Naked Communications |
| Ellie Jones | DDB Sydney |
| Harry Neville-Towle | BMF |
| Henry Smith | Taste Creative |
| Jessica Matthews | Jessica Matthews Design |
| John Marshall | Ogilvy |
| Lucas Black-Dendle | Whybin\TBWA |
| Madeleine Livesey | The General Store |
| Ray Ali | WiTH Collective |
| Stephenie Ho | Tongue |
| Tara Shelton | Dream & Do |
| Tim Pashen | The Monkeys |
Media Agency
| | |
| --- | --- |
| Ashleigh Hall | Atomic 212 |
| Ben Thomas | Carat |
| Christopher Colter | UM Australia |
| David Toussaint | MediaCom |
| Jane Kennedy-Good | Initiative |
| John Dawson | Mindshare |
| Madelaine Wigham | Mindshare |
| Queenie Ling | Slingshot Media |
| Rebecca Brody | Carat Australia |
| Ryan Manning | MediaCom |
| Sam Geer | UM Australia |
| Sam Russell | MediaCom |
| Sarah Jenkins | Carat Australia |
| Shannon O'Brien | Initiative |
| Tobias Young | UM Australia |
Digital
| | |
| --- | --- |
| Chris Richardson | iProspect |
| Corinna Maloney | Nova Entertainment |
| Gagan Batra | Atomic 212 |
| Jack McLaren | OMD Australia |
| Jake Ranallo | Spruce |
| Joseph (Joey) Nguyen | Signal |
| Josh Lee | Resolution Media Australia |
| Kevin Mok | ntegrity |
| Kim Verbrugghe | Deepend |
| Martin Curtis | Columbus |
| Rachel Newton | Banjo Advertising |
| Robert Lloyd | Louder Group |
| Robert Tilt | Isobar |
| Shahrooz Chowdhury | Guzman y Gomez |
| Timothy Collier | Society Social |
Specialist
| | |
| --- | --- |
| Daniel Bluzer-Fry | Tribal Worldwide Melbourne |
| Gary Head | XPO Brands |
| Gretavia Amanda Tendon | Haystac |
| Jack Watts | Bastion EBA |
| Joel Chapman | Give Art Science |
| Jon Brennan | Google |
| Josh Moses | AdRoll |
| Kathryn Wills | Fairfax Media |
| Lindsay Rogers | Chello |
| Matt Fahd | Ensemble Australia |
| Paul Bertelle | Videology |
| Sally Hickson | Bohemia Group |
| Shane McMillan | Emotive Content |
| Steven Ungermann | Arena Creative |
| Tom Walter | Tumblr |
The Works has announced the launch of 'Question Everything' a new brand platform and campaign for their newest client, Archie Rose. As a nine-year-old independently owned and operated Australian multi-spirit distillery, Archie Rose has garnered a devoted following among existing customers, with a reputation primarily built on white spirits – particularly gin. However in line […]
Brisbane performance agency farsiight has announced the launch of its new market positioning, Growth for Good, in response to a changing business landscape, marking a departure from a "growth at all costs" mentality that has defined the industry in recent years. Agency founders and brother duo, Josh and Ben Somerville, envision Growth for Good as […]
Australia's largest privately owned transit media supplier, GoTransit Media Group, now offers unprecedented options for transit advertising in Newcastle – on both land and sea following their successful tender to supply interior advertising inside the popular Stockton Ferries. The national transit media company is already well acquainted with the thriving NSW market, having successfully operated […]
Heritage and People's Choice have launched People First Bank, the new name for positive change in banking Australia's largest customer-owned bank has unveiled its new brand, announcing that Heritage and People's Choice will be unified under the new name of People First Bank. Chairman Michael Cameron said the highly anticipated new brand offered a compelling […]
We're not sure how many logophiles read B&T, but this one's for you. That's a lover of words, not a lover of logging.
It's the B&T Award winners all in video form! We're putting the slurring down to their excitedness.
Planning your own what's hot/what's not for 2024 list? There's some good ones here if plagiarism is on your what's hot.
Don't ever really go beyond what's asked? Loathed by colleagues? Bone idle, in fact? The 'great slow down' is calling.
L'Oréal Groupe Australia and New Zealand have announced one of the largest investments to the Great Barrier Reef Foundation to pioneer new coral restoration efforts in the region. L'Oréal Groupe Australia and New Zealand have announced today a new partnership with the Great Barrier Reef Foundation (GBRF), to help coral reefs withstand the devastating impacts […]
It's B&T's quick 10 with marketing guru Sherilyn Shackell. And, believe it or not, AI not mentioned once.
whiteGREY's Magdalina Triantafyllidis jumps ship to rival Hardhat. Fear not, B&T double checked the spelling.
Effective immediately, S4Capital's operating brand Media.Monks, a digital-first marketing and advertising services company, has appointed Matthew Godfrey to lead its APAC Content practice. With over 15 years of experience leading innovative businesses in the Asia-Pacific region, Godfrey will support a best-in-class senior leadership team across the region as EVP, head of content, APAC. He joins […]
Despite a new $200 million contract extension, Kyle still getting away with behaviour that would get anyone else sacked.
Still hold on to a perverse dream of sport mega stardom? Perhaps the National Pickleball League could be your ticket?
It's B&T's top sporting moments of 2023. Also read - the sporting moments that Australia appeared to do well in.
Who hasn't suffered their very own dessert disaster? Although it is typically reborn as a tasty trifle.
Is Gwyneth mad or just a genius self-promoter? Find out here with this latest bit of genius self-promotion.
Chandra Sinnathamby, Adobe's director, digital media B2B strategy & GTM, Asia-Pacific, explains how the tech firm is empowering its small business customers with new AI tools, including its Adobe Firefly tools. In today's fast-paced digital landscape, small businesses face numerous challenges when it comes to creating captivating content that resonates with their audience. Despite the […]
Seven unveils its summer cricket line-up. Seemingly far less concerned the Tests won't run the five days.
They're typically hideous people you'd avoid at all costs, but it appears it's not stopped MAFS contestants cashing in.
Study finds teens less selfie-obsessed than we thought. Still refusing to eat anything that's not grammable, however.
Work for OMD? You can feel suitably chuffed on these numbers. If not, don't rage too hard or you'll get a peptic ulcer.
We're fast approaching tennis season in Australia, but will it be sullied by a dearth of bratty mens players?
Fiftyfive5's Elodie Myers jumps ship to rival. The sling back recliner and window seat said to have sealed the deal.
Summer mornings are heating up with Triple M again in 2023, thanks to the star-studded line-up of Harley Breen, Candice Warner and Tom Tilley, who are joining forces each weekday morning from 6-9 am for Triple M's Summer Breakfast show. Airing from 4 to 15 December in Sydney, Melbourne, Brisbane, Adelaide and streamed live on […]
Elon counting his blessings for Bud Light that's clearly saved him from the number one spot on 2023's biggest f#ck-ups.
The Hit Network has announced its summer line-up for 2023, kicking off on Monday, 4 December, featuring The Jimmy & Nath Show, Hamish & Andy podcast, Nights with Seany B and special return celebrations for Christmas Day and New Year's Eve. Hit's cheeky radio duo Jimmy Smith and Nath Roye of The Jimmy & Nath […]
Is your Christmas a case of VB, a bottle of port & four kilos of king prawns? Take 2023 up a notch with the Weekly.
Full-service CX, media and advertising agency AFFINITY has completed an 18-month-long global rebranding for ASX-listed engineering powerhouse Worley. The rebrand reflects Worley's commitment towards being a leading force in sustainable change. Worley, a global provider of professional services in the energy, chemicals and resources sectors working across six continents, has set out on a significant […]
Think there's lots of sharks working in adland? Thankfully, that wasn't the case at the UnLtd: Big Kahuna surfing comp.
Sure, B&T's far from blameless, but we think we all know who the finger of blame's being pointed at here, don't we?
With just eight per cent of cars in Australia electric, these EV charger ads certainly aren't for everyone.
Tourism Tasmania continuing with its "Come Down For Air" campaign. Which is better than "Come Down For Apples".
Highlighting its craft and a world-class shopping experience, Australia's favourite heritage brand R.M.Williams has announced a consumer competition to celebrate the opening of its new national flagship store at 345 George St. Sydney. Launching on 1 December in line with the new store opening, 'If The Boot Fits' invites brand lovers and new customers alike […]
This $100 BWS voucher giveaway is exactly what ad agency staffers need in the run up to Christmas - more free drinks.
Miss the MFA's recent AGM? Here's all the highlights sans the cheap red and the slightly cold mini quiches.