B&T 30 Under 30 Shortlist Revealed!
Gird your loins people, (and please don't crash our site), but we have heard back from our magnificent judges for B&T 30 Under 30 Awards and we can now reveal the shortlist!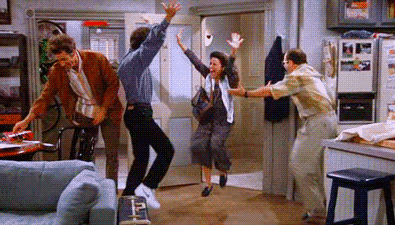 "The calibre of entries each year continues to blow us away," said David Hovenden, editor-in-chief of B&T. "And I know it was a tough slog for our judges to narrow down the hundreds of entries into these 90 impressive up and comers."
While we're wondering what we've done with our lives as we read through some of the stand-out hopefuls, it's proof this industry has some incredible talent. Make sure you grab tickets to the night here.
A massive thank you to all who entered and congratulations to those who made the shortlist! We'd also like to thank our wonderful sponsors (below) and our judges for putting in the hours to make this event happen.
Thank you Aileen McCardle, Ben Gunn, Carlos de Spinola, Caroline Arnold, Chris Freel, Denis Mamo, Gaye Steel, Graham Christie, Hannah Sturrock, Jeff Estok, John Webb, Linda Wong, Lorraine Murphy, Martin Cowie, Mary Ann Azer, Nic Hodges, Nicole McInnes, Stewart Gurney, Will Riley, William Leach, Kristiaan Kroon and Tim Addington.
The B&T 30 Under 30 Awards is going to be a cracker of an evening, held in Sydney at the Art Gallery of New South Wales with media personality James Mathison as MC. Tickets are on sale now, and if you're on the shortlist, we recommend you snag some tickets quick smart as 2015's event sold out in record time.
B&T 30 Under 30 Shortlist for 2016:
Media
| | |
| --- | --- |
| Ben Swaik | News Corp Australia |
| Danni Hudson | Snapchat |
| Dwayne Birtles | News Corp Australia |
| Eleanor Pendleton | Gritty Pretty Pty Ltd |
| Jason Echo | Nine Entertainment Co. |
| Jessica Rutherford | News Corp Australia |
| Juliana Plahn-Brewer | News Corp Australia |
| Kate Roberts | Pandora |
| Matthew Coote | MCN |
| Michael James Flanagan | News Corp Australia |
| Sammy Lewis | realestate.com.au |
| Shaana Boyes | Fairfax Media |
| Stefanos Fernandez | Pandora |
| Tyla Harrington | Riverine Herald |
| Yeesum Lo | Endemol Shine |
Marketing & PR
| | |
| --- | --- |
| Andrew El-Bayeh | Merivale |
| Chloe Jones | Princess Cruises |
| Elise Sproll | McDonald's Australia Limited |
| Gemma Anderson | Deakin University |
| Ishtar Schneider | Palin Communications |
| Jaclyn Thompson | the projects |
| Jake O'leary | Google |
| Jess Cook | Sydney Swans |
| Kasi Reynolds | Sling & Stone |
| Michael Stocks | Google |
| Nikki Labourne | Virgin Mobile |
| Rhiannon Bendeich | News Corp Australia |
| Sophie Richards | Virgin Mobile |
| Timothy James Kenward | McDonald's |
| Timothy John Broxup | Haystac |
Advertising & Design
| | |
| --- | --- |
| Archana Murugaser | The Monkeys |
| Avani Maan | DDB Sydney |
| Celeste Toffanello | M&C Saatchi |
| Craig Adams | Naked Communications |
| Ellie Jones | DDB Sydney |
| Harry Neville-Towle | BMF |
| Henry Smith | Taste Creative |
| Jessica Matthews | Jessica Matthews Design |
| John Marshall | Ogilvy |
| Lucas Black-Dendle | Whybin\TBWA |
| Madeleine Livesey | The General Store |
| Ray Ali | WiTH Collective |
| Stephenie Ho | Tongue |
| Tara Shelton | Dream & Do |
| Tim Pashen | The Monkeys |
Media Agency
| | |
| --- | --- |
| Ashleigh Hall | Atomic 212 |
| Ben Thomas | Carat |
| Christopher Colter | UM Australia |
| David Toussaint | MediaCom |
| Jane Kennedy-Good | Initiative |
| John Dawson | Mindshare |
| Madelaine Wigham | Mindshare |
| Queenie Ling | Slingshot Media |
| Rebecca Brody | Carat Australia |
| Ryan Manning | MediaCom |
| Sam Geer | UM Australia |
| Sam Russell | MediaCom |
| Sarah Jenkins | Carat Australia |
| Shannon O'Brien | Initiative |
| Tobias Young | UM Australia |
Digital
| | |
| --- | --- |
| Chris Richardson | iProspect |
| Corinna Maloney | Nova Entertainment |
| Gagan Batra | Atomic 212 |
| Jack McLaren | OMD Australia |
| Jake Ranallo | Spruce |
| Joseph (Joey) Nguyen | Signal |
| Josh Lee | Resolution Media Australia |
| Kevin Mok | ntegrity |
| Kim Verbrugghe | Deepend |
| Martin Curtis | Columbus |
| Rachel Newton | Banjo Advertising |
| Robert Lloyd | Louder Group |
| Robert Tilt | Isobar |
| Shahrooz Chowdhury | Guzman y Gomez |
| Timothy Collier | Society Social |
Specialist
| | |
| --- | --- |
| Daniel Bluzer-Fry | Tribal Worldwide Melbourne |
| Gary Head | XPO Brands |
| Gretavia Amanda Tendon | Haystac |
| Jack Watts | Bastion EBA |
| Joel Chapman | Give Art Science |
| Jon Brennan | Google |
| Josh Moses | AdRoll |
| Kathryn Wills | Fairfax Media |
| Lindsay Rogers | Chello |
| Matt Fahd | Ensemble Australia |
| Paul Bertelle | Videology |
| Sally Hickson | Bohemia Group |
| Shane McMillan | Emotive Content |
| Steven Ungermann | Arena Creative |
| Tom Walter | Tumblr |