B&T's Women In Media Awards Are Back in 2021!
Exceptional work should be celebrated, and people should continue to be recognised for their outstanding contribution to the industry we all love and work in.
These are just a few of the reasons why, more than ever, B&T is proud to launch its 2021 Women in Media Awards, presented by Are Media (for the sixth straight year) – a program recognising exceptional females who have achieved incredible success in their professional arenas.
And now, we want you, women in media, to submit your entries and show the world why you deserve to win such a prestigious award, because we know you do.
There are 22 categories spanning the advertising, marketing and media industries which are open to women at any level of their business – from CEO to new starters – to enter, and will be judged by a panel of top female executives.
Among those are four new categories: Casting Agent, the Glass Ceiling Award (sponsored by Marie Claire), People & Culture, Recruiter and Social Change Makers (sponsored by The Australian Women's Weekly).
As per usual, we will be awarding the Woman of the Year trophy, which will be chosen by B&T as being the most influential out of the field of entrants.
Winners of the People's Choice category and Lifetime Achievement Award will also be announced at the official ceremony on Friday 27 August 2021 at Doltone House – Jones Bay Wharf in Sydney.
Here are the key dates you'll need to jot down in your diary:
Entries open: Friday 30 April 2021
Early bird tickets on sale: Friday 30 April
Entries close: Monday 21 June 2021 at 5pm (AEST)
Late entries close: Monday 28 June 2021 at 5pm (AEST)
Judging period: Wednesday 30 June to Sunday 16 July 2021
Shortlist announced: Thursday 22 July 2021
Early bird ticket sales end: Friday 30 July 2021
Awards night: Friday 27 August 2021 at Doltone House – Jones Bay Wharf
Don't be shy – be proud of your achievements and submit your entry HERE now!
And, while you're at it, you can buy tickets to the event HERE and take advantage of the early bird discount.
And, if you'd like more information about this year's Women in Media Awards, head to the website.
Thank you to all of our incredible sponsors for making the event possible!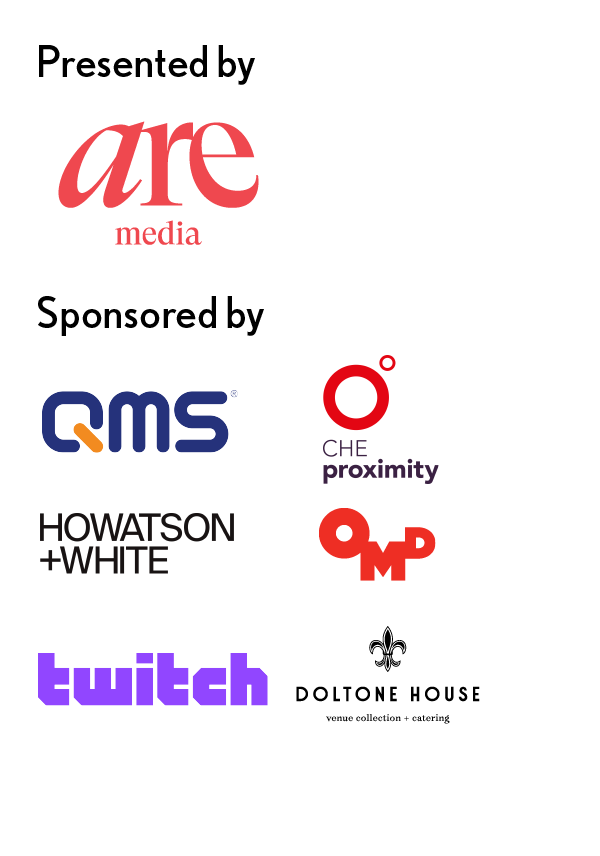 Freedom Foods Group and 72andSunny Sydney have launched the first consumer-facing campaign to promote MILKLAB, one of Australia's favourite barista milk ranges. In keeping with the collaborative spirit of the brand, the campaign was created with Australian artists to bring to life the characteristics of the different plant based and dairy milks, which were developed […]
Merlee Jayme, Global President of Dentsu McGarrybowen, is confirmed as this year's Chair of the prestigious Cresta Awards. The much-awarded 'Chairmom' and Chief Creative Officer of Philippines agency Dentsu, Jayme Syfu, says she cannot wait to see what gets entered in this year's competition. Her role includes vision-setting for the jury of 120+ leading creatives […]
Following a pitch process, The Wired Agency [Wired] has won the creative, digital and social remit for the digital education business, CoWorks. Specialising in providing digital based coaching to HSC students, CoWorks is growing its offering across New South Wales following the profound impact Covid had and continues to have, on students and how they […]
Sports brand New Balance is clearly targeting the Gen Zs in a beautiful piece of work via VML&R New York. Called 'Impatience is a virtue', the ad stars teen tennis sensation, the 17-year-old Coco Gauff. Alongside Gauff is 21-year-old US Olympic sprinter Sydney McLaughlin; while actor and activist, the 22-year-old  Jaden Smith, completes the trio. […]
The Big Ideas Store is open for its fourth and biggest event yet. From Tuesday 11th May, Powered by Nine is taking attendees sky high with two-weeks of high-profile speakers, creative workshops, exclusive research, and a premium retail pop-up taking over the panoramic 22nd floor of Nine's new HQ in North Sydney. Famous for its […]
Triton Digital has released its April rankings for the month's most popular podcasts, with Audioboom's Casefile True Crime still in top place as the nation's favourite podcast. That came despite Casefile only releasing four episodes during April. In second place, Stuff You Should Know, published by ARN/iHeartMedia, released 17 new episodes. Third and fourth positions […]
The Consumer Data Right has been billed as a revolutionary new way for Australian businesses and customers to share data. Over two parts, smrtr's co-founder and CTO Boris Guennewig looks at how it is changing how consumers and businesses use data. In 2019, the Federal Government moved to pass the Consumer Data Right into law […]
10's current affair quiz show Have You Been Paying Attention? was the best performing non-news show of the night, netting 749,000 viewers as per OzTAM's metro data. It beat Lego Masters at 734,000 viewers, A Current Affair at 730,000 viewers and ABC News at 664,000 viewers. On top overall was Seven News with 1,056,000 viewers, followed by Nine News with […]
Integral Ad Science (IAS) and dentsu ANZ today announced a new partnership to make IAS's popular Total Visibility product available to all of the agency's local advertisers, providing industry-wide transparency into digital media quality and corresponding supply path costs. Dentsu is the latest to partner with IAS, furthering its commitment to deliver a comprehensive set […]
The Australian Communications and Media Authority has released the results of how networks complied with the standards for Australian content and children's content over 2020. Both Ten and Nine failed to meet the requirement for Australian drama, with Ten scoring 233 out of a required 250 points, and Nine scoring 181. Seven was most successful, […]
Advertising

Marketing

Media

Technology
Clear the calendars for September, because B&T's new Best of the Best awards program is shaping up to be one of our most exciting events yet. Presented by Finecast, Best of the Best will bring something unique to this year's awards season. While most awards focus on the work of an agency as a whole, […]
NOVA Entertainment has launched a new podcast, The Worst Day of Your Life, featuring real stories of people who refuse to let disaster change their lives and who strive to help others change their lives for the better. In The Worst Day of Your Life, award winning journalist Glenn Daniel shares intimate conversations with people […]
Nielsen Holdings plc has announced that Alicia Olson-Keating will join as the Australian Nielsen Managing Director for Television Audience Measurement, effective June 22, 2021. Olson-Keating brings over 30 years of experience in the media industry, in Canada and most recently in Australia. She has also held positions within media industry boards and councils including Numeris, […]
Realtime media monitoring company Streem has appointed Jack McLintock to the new role of Media Relations Manager. McLintock was previously Corporate and Government Affairs Manager at Seven West Media, and also has several years' experience working in federal politics. Streem CEO Elgar Welch said McLintock's strong media industry and corporate affairs experience was a key […]
In a move that strengthens its research offering, purpose-driven integrated communications agency Think HQ has brought its research function in-house and appointed Dr Pauline Ho (pictured right) to lead development of its growing research operation. Dr Pauline Ho has joined Think HQ as Strategy and Insights Manager. She is an experienced research and evaluation specialist […]
PR and Social agency One Green Bean (ogb) has made three new appointments to its leadership team with the internal promotions of Amber Abbott, (née Lonergan) to head of client services, Hannah Stalder to head of creative services and Matt Hagias to the role of social and influencer lead (responsible for Co-maker, Havas Group's influencer […]
Celebrate the launch of Brisbane's newest agency brands and hear how they plan to improve the way businesses work with agencies.
B&T's Emerging Agency Of The Year, Nightjar, has recently appointed an advisory board to help drive their growth domestically and scale up internationally. The board brings a new level of strategic thinking to the team and ensures the world class standard of Nightjar's work continues. The impressive pedigree of both board members means that Nightjar […]
Cryptocurrency dogecoin has seen its price fall after Elon Musk called it a 'hustle' during his controversial hosting spot on Saturday Night Live. Despite having previously been a vocal supporter of the cryptocurrency on Twitter, leading to a surge in investment, Musk's hosting gig coincided with a dramatic drop in dogecoin's price. The currency began […]
Football fields across Australia are set to be turned purple to raise awareness for a disease that is now the third most common cancer killer in Australia this year. During the month of June, football players from clubs and codes across the nation will be pulling on their purple socks to help raise awareness for […]
Wunderman Thompson Australia has announced the formal integration with the Wunderman Thompson Commerce business. Together, the agency now offers clients end-to-end capabilities to inspire and deliver growth, all underpinned by world-class creativity, technology and data expertise. Wunderman Thompson Commerce has delivered winning commerce capabilities for businesses across online retail, D2C, B2B, social and marketplaces. Led […]
People's Choice CMO down to a two-horse race. Thankfully, it's so highly corruptible then, isn't it!
State Of Origin isn't far away meaning it's time, once again, to studiously avoid colleagues from Queensland.
Zeno Group has appointed Ekta Thomas as Head of Client Services for the Asia Pacific Region. She is succeeded by Sarah Littlefair [pictured], the new General Manager for Zeno Australia. In her role, Ekta Thomas is charged with maximizing standards of client service and creativity across the network. She will serve as a regional advocate […]
Tastemade, launched the Snap Mini "Tastemade Me Do It" – a bite-sized, third-party experience that lives in Snapchat and does not require extra installation. With "Tastemade Me Do It," Snapchatters can test their at-home cooking and DIY skills with weekly challenges, and can answer polls about their taste preferences to earn personalised stickers that they […]
Why not discover the "new you" with a uni course? Which alternatively could discover the "lazy and disinterested" you.
Network 10 announces the third season of Pilot Week. Rove being actively encouraged not to bother again this year.
This ticks the three boxes - culture, hybrid and workplace. What it doesn't tick is the "mysterious odour" box.
You'll read this sugary drink ad spend article through gritted teeth. Or no teeth if you're partaking in sugary drinks.
Finally, someone's answered B&T's call for more puppets in ads. We'd also like to see more fake doctors & fake pilots.