GET YOUR SKATES ON: Entries For B&T's Women In Media Awards Close Today!
We've dished out plenty of reminders, but believe us when we say that NOW is the time to submit your entry for B&T's Women in Media Awards 2021, presented by Are Media.
On-time entries for this year's Women in Media Awards close TODAY (Monday 21 June at 5pm AEST). And, while you can submit entries after this date for another week, it's definitely best to get them in ASAP!
Just a refresh: entries in the 23 categories, which span the advertising and media industry, are open to women at any level of business, from CEOs to new starters. You can check out this year's categories and criteria HERE.
Among those are four new categories: Casting Agent, the Glass Ceiling Award (sponsored by Marie Claire), People & Culture, Recruiter and Social Change Makers (sponsored by The Australian Women's Weekly).
As per usual, we will be awarding the Woman of the Year trophy, which will be chosen by B&T as being the most influential out of the field of entrants.
Winners of the People's Choice category and Lifetime Achievement Award will also be announced at the official ceremony on Friday 27 August 2021 at Doltone House – Jones Bay Wharf in Sydney.
Don't be shy – be proud of your achievements and submit your entry HERE now!
And, while you're at it, you can buy tickets to the event HERE and take advantage of the early bird discount.
Here are the key dates you'll need to jot down in your diary:
Entries close: Monday 21 June 2021 at 5pm (AEST)
Late entries close: Monday 28 June 2021 at 5pm (AEST)
Judging period: Wednesday 30 June to Friday 16 July 2021
Shortlist announced: Thursday 22 July 2021
Early bird ticket sales end: Friday 30 July 2021
Awards night: Friday 27 August 2021 at Doltone House – Jones Bay Wharf
If you'd like more information about this year's Women in Media Awards, head to the website.
Thank you to all of our incredible sponsors for making the event possible!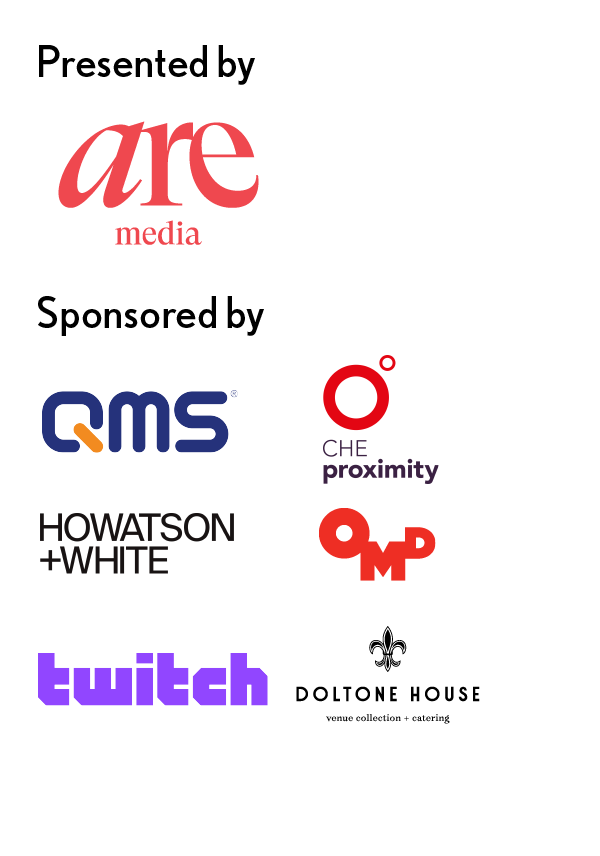 Levi Slavin, former CCO of Colenso BBDO, has been appointed Howatson+Company's new chief creative officer following the sudden departure of Ant White in August. Slavin will join the Sydney-based agency in January. Chris Howatson (pictured below) commented: "Levi is a wonderful human being first, brilliant creative second. He is renowned for his empathy, his commitment […]
Spikes Asia has announced the appointment of Jenny Lau as events director. Based in Singapore, Lau will take overall responsibility for Spikes Asia.  Lau (pictured) has worked within the Asia-Pacific advertising industry for more than 20 years and brings a deep understanding of the trends and issues affecting the regional advertising and marketing industry. Lau […]
Global ecommerce and marketplace specialist Pattern has ranked a group of 50 brands selling on Amazon.com.au based on a set of best practice criteria it has developed. Pet brand Zenify topped the ranking in Pattern's Amazon Australia Benchmarking Report, scoring 82 per cent of the possible marks against a set of criteria designed to measure […]
Fifth Dimension Consulting has announced the expansion of its executive leadership team in response to the organisation's significant growth over the last 18 months. Lyndall Spooner has moved from the position of managing director to the role of chief executive officer (CEO).  As CEO, she will lead Fifth Dimensions' innovation arm, as well as the […]
GoDaddy Inc. has today announced the Australian launch of GoDaddy Studio, a new content creation tool designed for small and medium businesses to create beautiful visual content for their business for all platforms. Compatible on both iOS and Android mobile apps and desktop, GoDaddy Studio includes thousands of customisable templates and easy-to-use tools, providing small […]
B&T encourages FMCGs to tackle plastic waste, except when it comes to tarpaulins, cling wrap or novelty fake dog poo.
IntelligenceBank nabs prestigious industry award that sadly comes with neither sash, tiara or swimsuit competition.
Today, the National Association for the Visual Artists (NAVA) launched a new campaign, Sit For An Artist, urging everyone who is e
Advertising

Marketing

Media

Technology
B&T Awards judge William Leach is on the lookout for "bullshit". Hopefully he doesn't read our daily newsletter then.
Street Poster and OOH provider Revolution360 has been awarded a 7+ year contract with Sydney Trains for its bespoke road-facing advertising assets.
It's top branding tips from Gumtree's Erin Holt. Who can also get you a top deal on a slightly worn leather recliner.
Study finds searches for insurance are on the up. And here's B&T thinking it would've been Lil Nas X or Emmy frocks.
Gnomes R Us and Haggis-In-A-Cup conspicuous by their absence in LinkedIn's list of hot new start-ups.
72andSunny ups the team with four new hires. Could've even been five if that unsuccessful pitch had gone the other way.
Seismic has announced an expanded New Zealand (NZ) presence to support the transformation of sales and marketing teams, and enable the nation's employers to focus on upskilling their workforces to overcome a digital skills shortage. The company has also signed NZ-based specialist consultancies, Fresh Perspective Sales (FPS) and Jumping Fox Interactive, as its first two […]
If only AstraZeneca & Pfizer scientists could manage to distil their products into an M&M-like sugar-coated confection.
"Did the earth move for you?" gags doing the rounds after today's earthquake. Unless you actually did get laid, that is.
Are The Inspired Unemployed making money from their new podcast? If so, is it being declared to Centrelink, B&T poses?
No one's a greater advocate for inclusion than B&T. Hell, we even have Adelaidians on staff as proof we'll take anyone!
Know who'd make terrific contestants on The Masked Singer? Henry the Octopus or Mr Blobby.
If anything, at least real estate house inspections provide an opportunity to laugh at your neighbour's appalling decor.
When they're charging you a $350 call-out fee to arrive a week late, it beggars why these tradies are so angry.
When it comes to nuclear submarines, Mars Rovers and warped celebrities, America has no peers. Less so with beer.
JCDecaux wins Sydney Trains contract. Rather than ads, B&T would prefer to see repeats of I Dream Of Jeannie or ALF.
The Lab expands executive team who can now look forward to spending more time in totally pointless executive meetings.
In the absence of Batman and Robin, it appears Commissioner Gordon can now rely on TikTok to fight the baddies.
A handy batter, Eric Weight is the perfect addition for InMoment as the office cricket team prepares for a tough summer.
Alex Huntley, Booktopia's head of customer experience, recently appeared at software company Freshworks' recent digital CX summit RE:SOLVE. During the summit, Huntley shared his thoughts on future-proofing customer service architecture.Huntley sat down with B&T to discuss Booktopia's partnership with Freshworks and how it has helped their platform develop. B&T: Why did Booktopia first decide to partner […]
The Edison Agency has made four new appointments in its Sydney office to service the continued growth across key account The Arnott's Group and the recent appointment to Nestlé Oceania's strategic packaging design roster. Over the past 12 months, the culmination of strategic and creative work across the Uncle Toby's brand and continued growth of […]
Much like how one can always manage to lose individual socks, the metaverse remains one of the great modern mysteries.