Building New Social Experiences On Facebook Gaming: Play Watch Connect
For years, people have been able to play games, watch gaming videos and connect with fellow gamers on Facebook. But what if we could do more?
Imagine a world where you didn't just watch a gaming creator stream their play session, but instead, you could jump in and play with them live without needing to buy, download or install the game — or a world where the gaming video you were watching becomes interactive itself.
Today, Facebook Gaming has announced that they're making the first investments in Play Watch Connect: a new framework that helps deliver more immersive and engaging social experiences that build a community around games on Facebook.
Products in the new Play Watch Connect framework will bridge those three pillars together – playing games, watching gaming videos and connecting with others around games.
Play with Streamer
Facebook Gaming creators are more than entertainers — they're community builders who bring people together over a shared love of games.
To do that, they engage with and build relationships with their communities. As such Facebook Gaming wants to build tools that help creators do this in new and meaningful ways.
To start, they're amping up the "gameplay" in gameplay videos. From a button on a live stream, Play with Streamer lets viewers jump into the game and play directly with their favourite Facebook Gaming creators while the stream remains picture-in-picture so they don't miss a beat.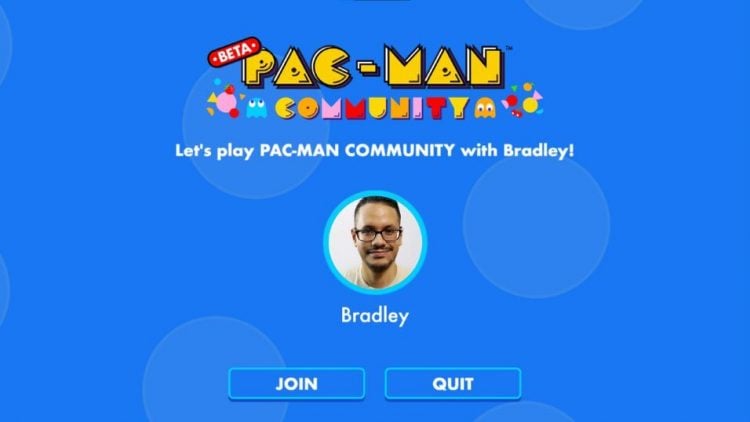 Facebook Interactives
Facebook Gaming is also making live gaming video an interactive experience with the introduction of Facebook Interactives: new experiences layered on top of live streams.
In the future, these might include trivia questions, audience polls and even playable games on-stream. The limits of these experiences stretch as far as developers' creativity and won't necessarily be limited to gaming.
Whether it be minigames, full games, or companion apps, Facebook Gaming hopes that Facebook Interactives will make watching live video's a more immersive, social and engaging experience for the platform's viewers.
You can see Facebook Interactives in action in PAC-MAN COMMUNITY's Watch mode, where viewers of a 24/7 live stream pick a side and power up the AI PAC-MAN™ or Ghosts in competition with each other.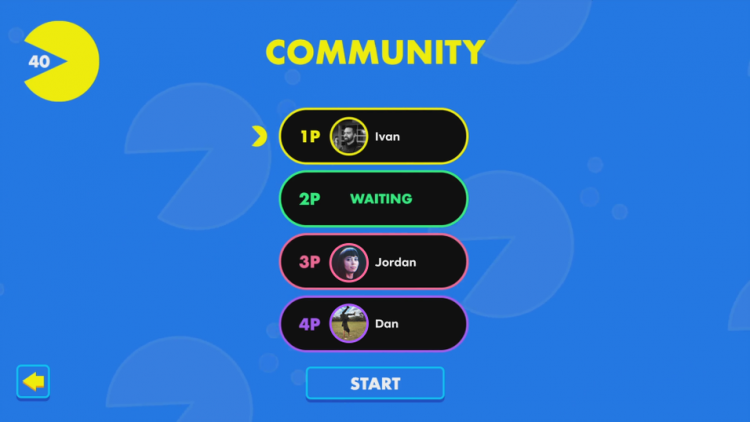 Soon, these features will unlock new community achievements, turning the PAC-MAN interactive live streams into a global arcade in which all viewers play together to win.
Facebook Gaming creators will be featured inside the interactive streams as they play, with viewers able to suggest mazes. Other features unique to the PAC-MAN interactive live streams will be announced in the coming months.
Clemenger Group communications agency Porter Novelli has started 2022 with a new leadership structure, to reflect its growing consulting team and practice areas for its strong national client base.   The structure will strengthen its footprint in Australia's critical industry sectors while continuing to build deep specialisation in strategic communications, media, content and creative services.  The […]
Just in time for his upcoming first title defence, Ultimate Fighting Championship's Heavyweight Champion Francis Ngannou, the "Baddest Man on the Planet"  becomes the first partner to join Jellysmack's new Marquee Program. With this deal, brokered by CAA's Justin Castillo and Marquel Martin with Jellysmack's VP of Marquee Business, Aaron Godfred, Jellysmack will help the […]
Even M&Ms have gone woke! Still rotting your teeth & giving you diabetes, but woke nonetheless.
It would appear crypto and NFTs have replaced Amway & Gold Coast property as the dodgiest way to make fast money.
This deal does sound kinda murky to us. That's not to say we won't be watching, however.
Does your attempts at French make you sound like 'Allo 'Allo! or Pepé Le Pew? Improve things with this app.
Dylan Alcott proves that you can still be an Australian mens tennis player and also not be a total dickhead.
Advertising

Opinion

Technology
This poses the big question "are marketers paying for quality impressions?" Or, do you get a discount for shit ones?
B&T's water saving tips include plastic plants, showering with a friend and keeping all fluids to pinot grigio & vodka.
Nick Reid purchases German phrase book and schwarzwälder kirschtorte after being named Audi marketing GM.
Remember the famous Zoolander line "I think I'm taking crazy pills"? You may well be reciting it after reading this.
The wonderful thing about the Winter Olympics is that many of the events come with a huge chance of impalement or death.
A clothing range inspired by Sydney trains could well include sweat stains, vomit and a heady stench of urine.
The Australian Open is meant to showcase the nation to the world. And now the world thinks we're Darryl Kerrigan.
TV reporter gets nailed by a car and then immediately ruins lucrative workers comp claim by getting straight back up.
New campaign says non-alcoholic drinks need not be boring. Even more so if you sneak gin into them.
Akib Hasan is a young, go-getting high-achiever. B&T suspects he's even one of those people who pay their bills on time.
David Schwimmer takes his awkward and cringeworthy acting made famous in Friends and revises it in this new bank ad.
Admittedly, this is a mysterious headline indeed. And, spoiler alert, the answer is not waiting on hold for their bank.
There's no greater boost to a career like winning a Cannes Young Lion. That or getting banned by the Ad Standards Board.
Tech giants once again summoned to Canberra. Planning a trip to the Mint & Mount Ainslie Lookout while they're there.
Instagram to follow the lead of many roads & tunnels in Australia - making you pay for something that used to be free.
Parents everywhere set to scream "turn that awful crap down" as we head into the Hottest 100 weekend.
Australia's indie agencies go from strength to strength, while secretly waiting to be bought out by a holding company.
Radio ad revenue up 10 per cent in December. Mariah Carey's 'All I Want For Christmas Is You' up 20 per cent.
Mitch Churi & Abbie Chatfield to go head to head in radio ratings. Will less Guy Sebastian prove the deciding factor?
Advertising

Marketing

Media
Sadly, Shutterstock's Creative Trends Report doesn't predict 2022's hottest colour. Try Bunnings' paint section instead.
Data shows Aussies are spending big with the average household now having hoarded a record high of 28.2 toilet rolls.
Surely all predictions reports should just include border closures, a John Farnham comeback & Clive Palmer being a dill.
The annual MFA industry census report has arrived and, sadly, it doesn't sound as fun as a Mumbrella Christmas party.