B&T WIM Awards People's Choice Contender Makes Late Charge Up The Leaderboard!
We're now in the closing stages of the People's Choice race for this year's B&T Women in Media Awards, and it's looking like we could be in for a tighter finish than initially expected!
While Kate Toon from StayTooned has led from the outset, Nine's Tina Andrew has garnered a stack of votes in just the last couple of days to rocket into second place and close the gap.
Andrew's late charge has pushed Tiff Ng (The Social Story) down to third, while Denise Barnes (Man of Many) finds herself back in the top five above Samantha Luff (10 ViacomCBS), who has dropped two spots on the leaderboard.
People's Choice leaderboard
| | | | |
| --- | --- | --- | --- |
| Rank | Name | Company/agency | Percentage of votes |
| 1 | Kate Toon | StayTooned | 27.68% |
| 2 | Tina Andrew | Nine | 19.31% |
| 3 | Tiff Ng | The Social Story | 11.36% |
| 4 | Denise Barnes | Man of Many | 9.83% |
| 5 | Samantha Luff | 10 ViacomCBS | 9.02% |
Voting will close at 5pm (AEST) on Friday 23 July. Click HERE to have your say on who should be crowned the WIM Awards People's Choice winner now!
Please note that you can vote for as many women as you want, but you can only vote once.
All winners for this year's WIM Awards, presented by Are Media, will be revealed at the official ceremony on Friday 27 August 2021 at Doltone House – Jones Bay Wharf in Sydney.
Secure your seat at the big gala event HERE and take advantage of the early bird ticket discount.
Here are the key dates you'll need to jot down in your diary:
Shortlist announced: Thursday 22 July 2021
People's Choice voting closes: Friday 23 July at 5pm (AEST)
Early bird ticket sales end: Friday 30 July 2021
Awards night: Friday 27 August 2021 at Doltone House – Jones Bay Wharf
If you'd like more information about this year's Women in Media Awards, head to the website.
Thank you to all of our incredible sponsors for making the event possible!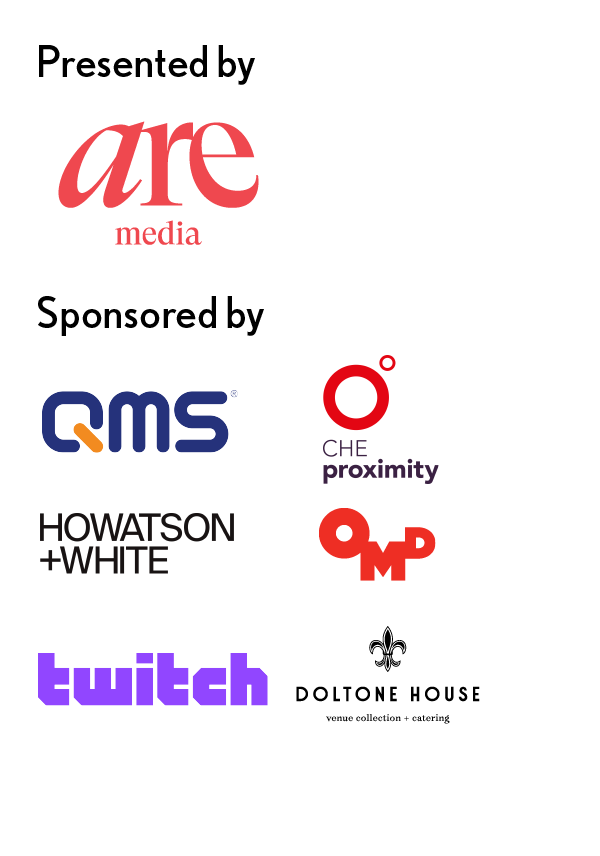 Twitter has just experienced its fastest growth in revenue since 2014, with the social media platform benefiting from increased interest from advertisers. Revenue was up 74 per cent YoY, according to the company's Q2 results, reaching $US1.19 billion ($1.6 billion) from $US683.4 million ($925 million) 12 months ago. The strong results came in the same […]
Wild Turkey has announced the launch of its new global creative campaign and platform, 'Trust Your Spirit', featuring the brand's creative director and spokesperson, Matthew McConaughey. The global campaign and platform 'Trust Your Spirit' is to encourage people to be bold, unapologetically themselves, and stay true to who they are. The global tagline and ethos […]
Telecommunications company Optus has announced it will launch the world's first TikTok sign-language activated filter. Featuring Optus ambassador Ian Thorpe, Optus will unveil a branded effect that shows TikTok users how to say key phrases in Auslan sign language, including 'How are you?' and 'It starts with Yes', through the hashtag challenge #SignYes. Optus will […]
Heckler has announced the promotion of Charu Menon to Partner, Singapore, making her the first female member of the Board.
Asia Pacific's leading provider of vehicle parts, accessories, equipment, service and solutions, Bapcor will launch its latest campaign, 'The unseen parts of every Australian journey' this weekend.
Ever get summoned to HR for watching p@rn at work? Avoid instant termination with these ready reckoner excuses.
B&T's given away VOZ's inaugural winner in the headline. Well, it was hardly ever going to be train journeys on SBS.
Adland's far less colourful today with the news of the passing of industry legend, aesthete & bon vivant Susie Henry.
Podsights has revealed new insights into the effectiveness of advertising in podcasts, tracking global and Australian podcast advertising trends. This is the first Australian report to be published since ARN partnered with Podsights to set the standard for best-in-class podcast advertising measurement. The report includes additional analysis and follows a series of Measurement Masterclasses held for […]
In lieu of a Phuket holiday & one buck Singhas on the beach, B&T's kindly bringing you a Thailand toothpaste ad instead.
NGEN's 2021 charity cup has raised over $175,000 for UnLtd charity partner Gotcha4Life. Gotcha4Life is a not-for-profit foundation raising awareness and funding to provide educational workshops and innovative programs that build mental fitness in individuals and communities. While Sydney and Brisbane completed the Charity Cup in June, before Covid restrictions hit, the final leg in […]
Advertising

Marketing

Media

Technology
WIM Awards People's Choice vote closes at 5pm! B&T would've released doves but will settle for moths from the pantry.
Hopefully, everyone's raising a glass of Foster's or some raw eggs at the very sad passing of John "Strop" Cornell.
Look out, it's a rapping Kyle Sandliands to the nation's vax resuce! Hopefully, you won't get a blood clot to the ears.
A bowel screen aside, let's be honest, a Pfizer jab's one of the few things the government actually forks out for free.
It'll be Olympics, Olympics & more Olympics for the next 17 days! And, hopefully, a few drug cheats to spice things up.
Advertising

Marketing

Media

Technology
Warning: late B&T Award entries close THIS Monday! Hardly ideal if you're entering this year's punctuality category.
SCA appoints Scott Muller as head of content insights amid news listeners aren't bored of "Working Class Man".
For all its inroads as one of the world's biggest tech firms, Adobe's really struggling in the manned spacecraft space.
Facebook & Instagram launch green & gold FaceFilters for the Games, or for anyone who wants to look violently seasick.
Typically, B&T pours scorn on Americanised job titles. But we'll exuse it if you actually work for an American company.
Macca's has won Nine's State of Origin ad competition. It just wouldn't have felt right had kale salad won, would it?
With the ever-growing gap between the haves and the have-nots in the world, two Melbourne based advertising veterans have decided to redress the balance by establishing a not-for-profit, for-purpose agency Silver Lining.
Woolies gets a green brand refresh, as rival Coles threatens to get the big, red Styrofoam fists out of storage.
Did you do Dry July this year? Thankfully, you've only got one more week of swigging from a hip flask in a cupboard.
It's like COVID never happened for Publicis. Well, we can't vouch for its travel, cruise or airline clients, however.
Charmaine Griffith appointed VMLY&R's director of marketing & business, & perfectly teams her colours in the press pic.
Australian tech incubator Cicada Innovations and Biennale of Sydney are launching the 'New & Sustainable Materials Challenge,' in an effort to create a more sustainable future. The works of chosen material-makers will be showcased to millions of Biennale audiences, exhibition partners, and exhibition makers globally. The Challenge is open to any Australian and UK startups, […]
To the under 30s, this'll be the coolest ad you see all day. To the over 30s, it will rain confusion & head scratching.
It appears Rod "The Rocket" Sims is back to his old tricks. B&T adding that nickname in there for added cachet & spunk.