Vogue's 'Diversity' Issue In Trouble For Karlie Kloss Posing As A Geisha
Vogue is celebrating the diversity of "the modern American woman" in the March edition, but the title is facing some backlash over a fashion spread starring supermodel Karlie Kloss styled as a Japanese geisha.
The front cover of the 'Diversity' edition featured a gaggle of diverse models- including Ashley Graham, Kendall Jenner and Gigi Hadid- posing on the beach. There are whispers on the internet that the photo was photoshopped to make Graham look thinner and Hadid's arm look longer.
The photos were taken in spread was shot in Japan by Mikael Jansson and styled by Phyllis Posnick. The problem is Kloss was born in Chicago and has Danish and German heritage, so people are very annoyed that she is posing as a Japanese geisha.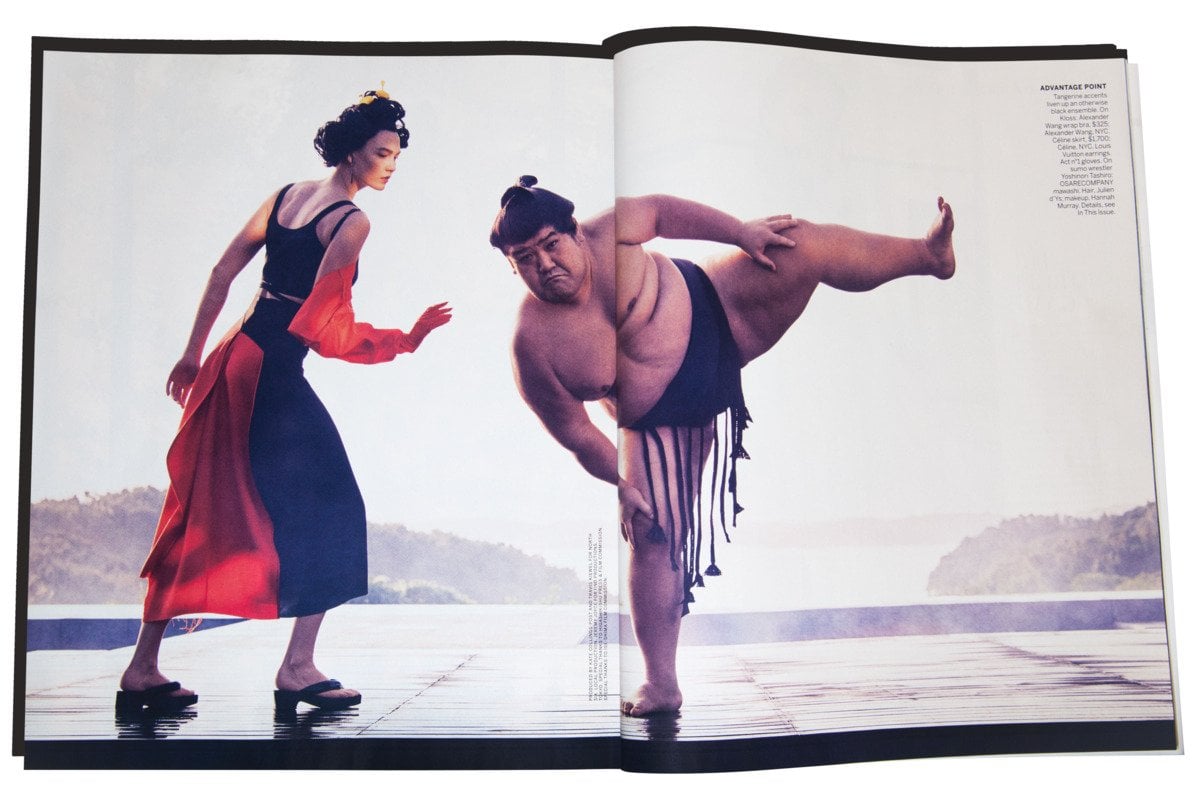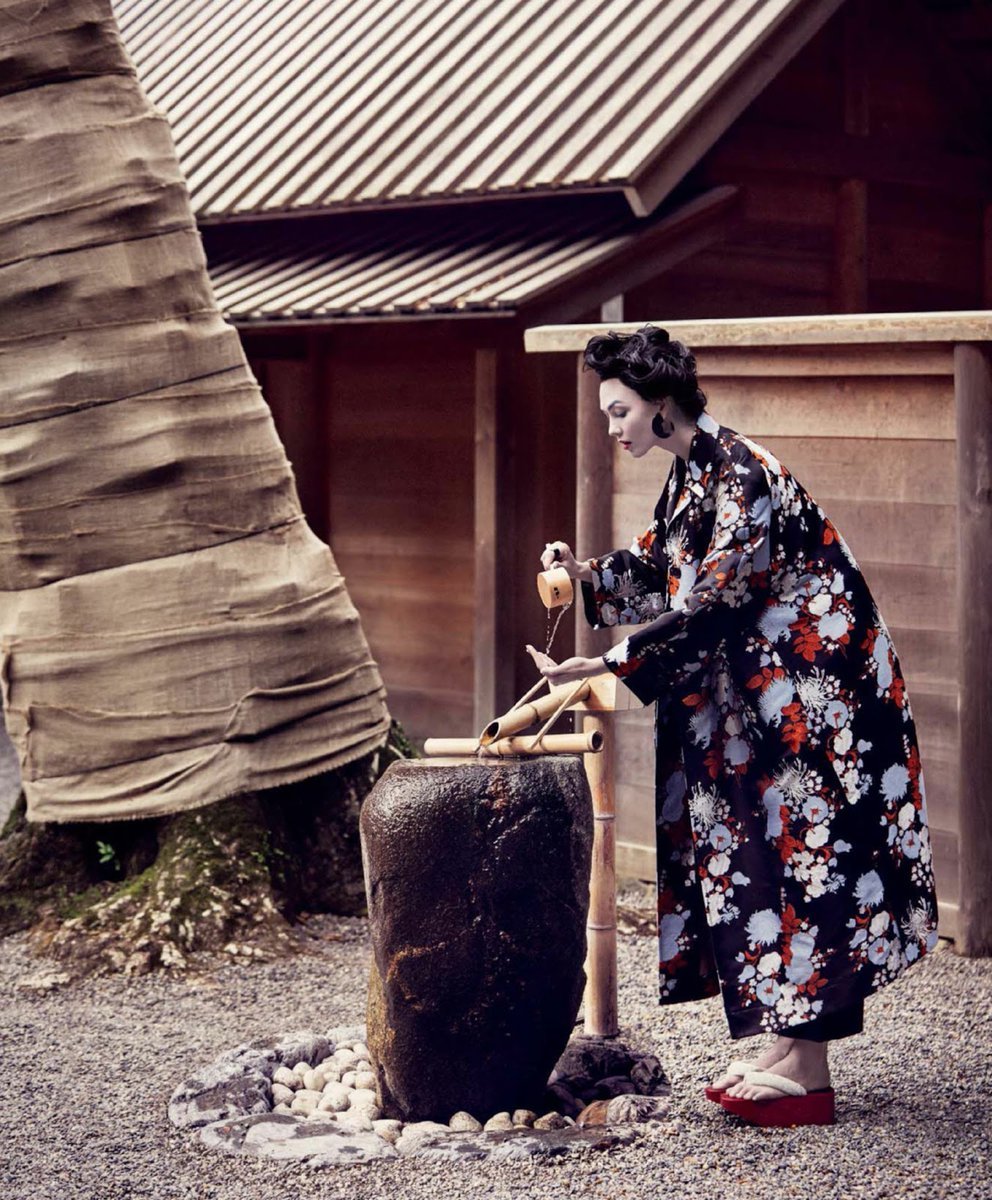 ***Update: Overnight Kloss apologised over Twitter saying "these images appropriate a culture that is not my own and I am truly sorry for participating in a shoot that was not culturally sensitive."
— Karlie Kloss (@karliekloss) February 15, 2017
Twitter:
and here i thought calling 'waterfalls' a beyonce song was going to be karlie's biggest gaffe of the month https://t.co/vQBppVxqyO pic.twitter.com/vWTzidmC3E

— Anna Silman (@annaesilman) February 14, 2017
Emma Stone, Scarlett Johansson, and Tilda Swinton turn to Karlie Kloss. "Your turn, girl."

Karlie on phone: "Hello, Vogue? Make me Asian." pic.twitter.com/zgUWIB022Q

— Ira Madison III (@ira) February 14, 2017
SHE DID YELLOW FACE IN THE DIVERSITY ISSUE ??? https://t.co/E5J1isp4GF

— Ainee Athar (@AineeWrites) February 14, 2017
IDAF this was an homage to a 1966 Vogue shoot. Sure, take the visual inspiration—Don't copy the dusty cultural insensitivty from 50 yrs ago https://t.co/gBOKbRugEq

— Chin Lu 呂錦華 (@ChinHuaLu) February 14, 2017
This is why Vogue is cancelled. Their idea of "edgy" is hiring white people to imitate other races instead of just hiring diverse models. https://t.co/29lUkHfjLn

— The Glossier (@theglossier) February 14, 2017
Apparently nobody sent the "yellow face is in fact racism" memo to Vogue. https://t.co/mPK8mDoNYu

— Amelia Brahan (@frglmasculinity) February 14, 2017
Just imagine how many people had to sign off on this and the fact that NONE of them were like "uh maybe not our brightest idea y'all" https://t.co/nouIFHEnp4

— Unwrinkling (@Unwrinkling) February 14, 2017
emma stone better watch her back, karlie is coming for her asian american crown https://t.co/UmkLEpWlX8

— mart (@blessurmart) February 14, 2017
Hiring a japanese model? thats too much diversity 4 them considering liu wen was the 1st asian to grace the cover of vogue us the other day

— Sly? (@slyzeze) February 14, 2017
Between confusing Destiny's Child and TLC and dressing like a geisha it appears that Karlie Kloss has been kancelled

— Ian (@muddymudskipper) February 14, 2017
gigi hadid's racist snap, now this. young white women and men look up to white models & when they pull this shit it has a ripple effect

— gucci maine (@sarahesoltan) February 14, 2017
"gigi wasn't being racist, she was just joking."

"karlie's spread isn't offensive, it's fashion!"

no. no. no. noooo.

— gucci maine (@sarahesoltan) February 14, 2017
Karlie Kloss was recently in Sydney to open David Jones Autumn/Winter fashion show and star in the retailer's latest campaign:
A post shared by Karlie Kloss (@karliekloss) on