Local Supply Celebrates Diversity Through Aussie Talent In New Summer Campaign
Sunglasses brand Local Supply has launched its summer campaign for 2017, bringing together four talents from across Australia who embody inclusivity, diversity and creative expression.
The campaign, titled 'For Locals Everywhere' features Sydney's Mitch Orr (one of the masterminds behind Acme Restaurant), Melbourne's Ecca Vandal (a highly-accomplished musician and producer), Brisbane's Olia Burtaev (a synchronised swimmer who represented Australia at the London 2012 Olympics, and Canberra's Genesis Owusu (a 19-year-old hip-hop artist, poet and fashion designer).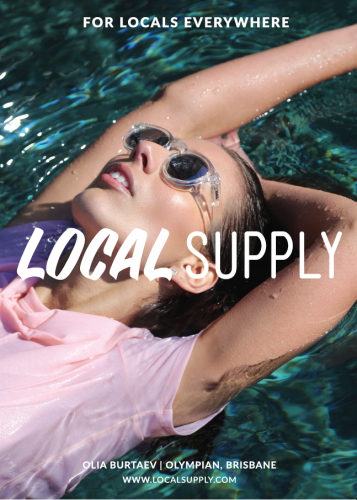 The multi-channel campaign has come to life through out-of-home media, supported with an extensive digital promotion that incorporates the brand's summer look book, social content, videos, native editorials, competitions and ongoing customer activations.
The campaign launches two new sunglasses shapes for summer – The Avenue and The Station – in four core colours: matte tortoiseshell, polished tortoiseshell, matte black and polished black.
Local Supply founder Sean Satha said the campaign is the company's most comprehensive one to date.
"The campaign focuses on talented individuals who are making real social or cultural contributions to connect and engage with our customers in a more authentic way," he said.
Alexander Wu-Kim, marketing manager at Local Supply, added: "'For Locals Everywhere' is a campaign that is first and foremost about the people behind the frames – our customers.
"We wanted to produce a series of stories that our audience can connect with, get inspired by and get something out of. Our brand and products purely acts as the facilitator of these conversations."