Calling All Female Industry Trailblazers: Enter B&T's Women In Media Awards Now!
B&T's Women in Media Awards are back again for another year, celebrating all the fabulous females making outstanding contributions to the industry we all love and work in.
Presented by Are Media (for the sixth straight year), the awards program has  22 categories spanning the advertising, marketing and media industries which are open to women at any level of their business – from CEO to new starters – to enter, and will be judged by a panel of top female executives.
Among those are four new categories: Casting Agent, the Glass Ceiling Award (sponsored by Marie Claire), People & Culture, Recruiter and Social Change Makers (sponsored by The Australian Women's Weekly).
As per usual, we will be awarding the Woman of the Year trophy, which will be chosen by B&T as being the most influential out of the field of entrants.
Winners of the People's Choice category and Lifetime Achievement Award will also be announced at the official ceremony on Friday 27 August 2021 at Doltone House – Jones Bay Wharf in Sydney.
Don't be shy – be proud of your achievements and submit your entry HERE now!
And, while you're at it, you can buy tickets to the event HERE and take advantage of the early bird discount.
Here are the key dates you'll need to jot down in your diary:
Entries close: Monday 21 June 2021 at 5pm (AEST)
Late entries close: Monday 28 June 2021 at 5pm (AEST)
Judging period: Wednesday 30 June to Sunday 16 July 2021
Shortlist announced: Thursday 22 July 2021
Early bird ticket sales end: Friday 30 July 2021
Awards night: Friday 27 August 2021 at Doltone House – Jones Bay Wharf
If you'd like more information about this year's Women in Media Awards, head to the website.
Thank you to all of our incredible sponsors for making the event possible!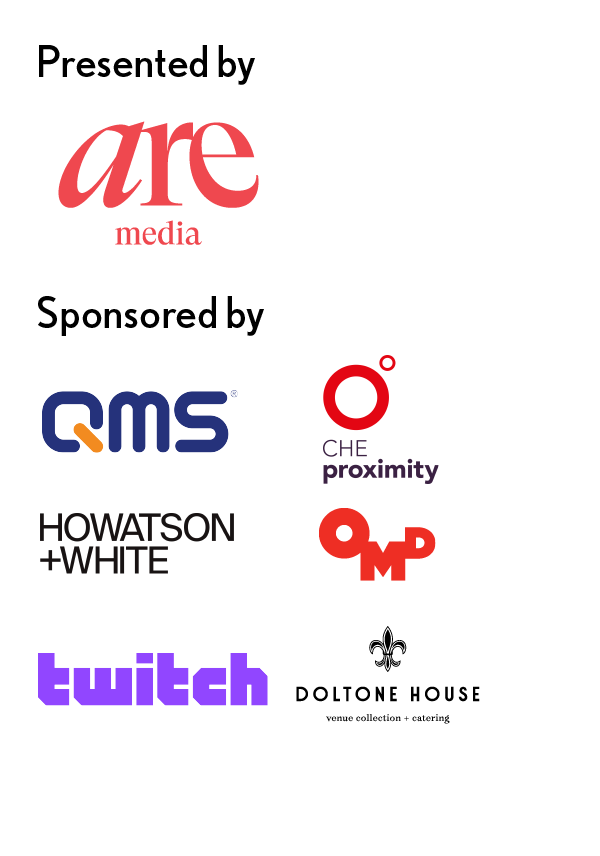 Shop! ANZ is calling on shopper and retail marketing professionals from all retail related disciplines to participate in the first ANZ Shopper and Retail Marketing Industry Survey in four years. This important research provides a guide of where the retail marketing industry in Australia and New Zealand has come from and what is anticipated to […]
In this guest post, Ania Kubiak (main photo), A/NZ country manager at Lucid, offers her tips on how to align your brand with customers' fast-moving expectations… In today's digital world, the speed at which consumers' perspectives and opinions on political and social environments is changing faster than ever before. Consumers are inundated with new information […]
Cartology, the retail media business of Woolworths Group, has further expanded its team with Martin Wood (pictured below) been promoted to head of strategic partnerships and Matt Gower (main photo) has joined the business as senior manager of research and insights. Wood will lead a new team dedicated to servicing the retail media business's largest […]
The broom continues to go through WPP's local operations. Yet, not where it's most needed - the dusty skirting boards.
Akcelo has launched an innovative gaming experience to showcase Tribeca's Official Selections and celebrate the inaugural Tribeca Games Award at this year's Tribeca Festival.
Pinterest reveals what Ys & Zs are shopping for online. And if you're thinking peacocks or fez hats, you'd be wrong.
In a further blow to the Catholic Church, the CNN masturbator has returned to work and has reportedly not gone blind.
Unlike many "celebrity" reality TV shows, 10's Celebrity MasterChef does appear to have actual bona fide celebrities.
For your reference, Hansen Yuncken is a construction company and not some weird European ice-cream brand.
B&T would be surprised if they don't turn the Ben Roberts-Smith case into a movie. Or musical starring Hugh Jackman.
CondÉ Nast, the publisher of publications such as VOGUE, Vanity fair, Pitchfork and The New Yorker has agreed to raise the minimum wage for employees after a campaign by the New Yorker union. The union had previously organised a protest, which saw New Yorker staff demonstrating outside VOGUE editor-in-chief Anna Wintour's home. Placards at the protest had […]
Refinery29 releases press photo of launch team which, if it were a "who's tallest?" competition, would be a dead heat.
GoDaddy has announced it has been named as the official website builder partner of the Australian Olympic team for the Tokyo 2020 Games.  GoDaddy has a history of supporting entrepreneurs and small business owners in Australia. Many Australian Olympic athletes are small business owners themselves, running businesses and side hustle to help support the pursuit […]
Red Republic announces in-house promotions. Apparently has no comment on ScoMo meeting the Queen yesterday.
Soccer star removes zero-alcohol beer from press conference. For religious reasons, not because it tastes like shit.
MDC Partners (NASDAQ: MDCA), the company that owns agencies including 72andSunny, Anomaly and Media Kitchen, has expanded its global footprint in a partnership with This Is Flow. The Australian based indie will become MDC's affiliate media planning and buying agency across Australia and New Zealand and will help manage global clients and participate on global pitches etc. however This is Flow will still remain 100% independent.
Broadsheet Media appoints Emma Joyce as national assistant editor with the remit to assist nationally.
Round one of the Siren Awards has been run & won with Deloitte Digital taking home the trophy & leftover sausage rolls.
LiSTNR continues to rollout impressive content slate that sadly doesn't include the collected works of Jacqui Lambie.
"World's worst footy team" star in new betting ad. And, you may be surprised to learn, it's not even the Wallabies.
DoubleVerify has announced the expansion of a partnership with The Trade Desk to include activation of DV Custom Contextual, which will enable programmatic advertisers using the platform to target relevant audiences in a privacy-safe manner that does not utilize cookies or personally identifiable information. The Trade Desk now supports a comprehensive suite of DV's pre-bid […]
Cold weather having little impact on TV viewer numbers. Same can't be said for the sale of Kmart's flannelette pyjamas.
Carat snares media for the iconic American truck brand. Thankfully, stops short of staff boot scooting competition.
B&T would never tolerate abuse of journalists & that's despite receiving "you suck" emails from our own readers daily.
Seven West Media releases Q4 update. Yet, no mention of Ben Roberts-Smith or James Warburton's gold-plated toilet seat.
Fashion mag dispenses with the overpriced handbags and tackles the important issue of sexual consent.
The future of targeted advertising gets crystal-balled. Although B&T also briefly saw a tall, dark & handsome stranger.
Swinburne University of Technology has launched a series of  Bootcamp Graduate Certificate courses, developed in partnership with FourthRev. The courses, an Australian-first, will upskill career changers and provide students the capabilities required to thrive in the digital economy. They are available on-campus and through its online arm, Swinburne Online. Alongside completing projects which will emulate […]
PayPal has partnered with Welcome to Country, Australia's first Indigenous-led not-for-profit marketplace, which showcases businesses that support Aboriginal and Torres Strait Islander communities. Welcome to Country launched in 2019, providing an online platform for Indigenous experience providers across tours, day treks, scenic flights, bush food, festivals, art and cultural experiences. When the pandemic hit, the […]
Former deputy PM Julie Bishop scores her own Barbie doll. Apparently Christopher Pyne wants one of his own too.