B&T WIM Awards People's Choice Poll Update: There's A Newbie In The Top Five!
The votes continue to pour in for the People's Choice category of this year's B&T Women in Media Awards, so much so that they have led to a potentially race-defining change to the leaderboard.
Kate Toon from StayTooned has managed to stay at the front of the pack, with Sophie Muir of Maven PR not all that far behind in second.
However, the biggest mover and shaker in this stage of the People's Choice race is Tiff Ng (The Social Story), who has climbed her way into third and bumping Abigail Charlesworth (AKQA Media) out of the top five.
Ng's rise in the poll has also meant that Denise Barnes (Man of Many) and Stela Todorovic (10 ViacomCBS) have each moved down a place in the overall standings.
People's Choice leaderboard
| | | | |
| --- | --- | --- | --- |
| Rank | Name | Company/agency | Percentage of votes |
| 1 | Kate Toon | StayTooned | 28.49% |
| 2 | Sophie Muir | Maven PR | 15.37% |
| 3 | Tiff Ng | The Social Story | 12.79% |
| 4 | Denise Barnes | Man of Many | 12.16% |
| 5 | Stela Todorovic | 10 ViacomCBS | 10.21% |
Voting will close at 5pm (AEST) on Friday 23 July. Click HERE to have your say on who should be crowned the WIM Awards People's Choice winner now!
Please note that you can vote for as many women as you want, but you can only vote once.
All winners for this year's WIM Awards, presented by Are Media, will be revealed at the official ceremony on Friday 27 August 2021 at Doltone House – Jones Bay Wharf in Sydney.
Secure your seat at the big gala event HERE and take advantage of the early bird ticket discount.
Here are the key dates you'll need to jot down in your diary:
Judging period ends: Friday 16 July 2021
Shortlist announced: Thursday 22 July 2021
People's Choice voting closes: Friday 23 July at 5pm (AEST)
Early bird ticket sales end: Friday 30 July 2021
Awards night: Friday 27 August 2021 at Doltone House – Jones Bay Wharf
If you'd like more information about this year's Women in Media Awards, head to the website.
Thank you to all of our incredible sponsors for making the event possible!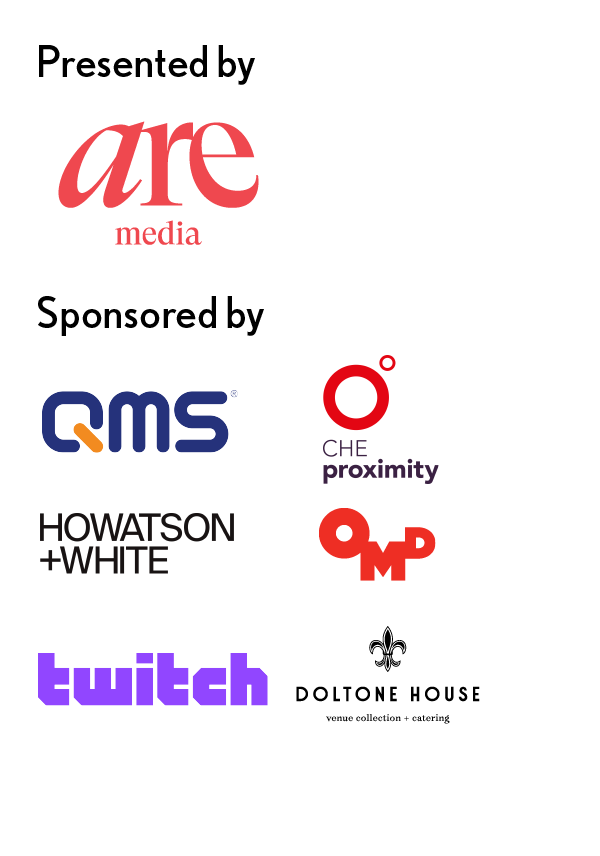 Leading Australian market research data brand, RDA Research, provides actionable consumer intelligence to help businesses inform decision making and growth strategies. RDA Research wanted to make its unique consumer data available for addressable digital targeting and required a data onboarding partner to help activate their data in an online environment.
Storytelling agency Enthral has appointed Channel 7 reporter and sports presenter Sean Sowerby as its new senior PR and content manager in Melbourne. Sowerby (pictured) started his award-winning career at 3AW before spending more than 15 years in television. Enthral founder and manager director, Cameron Smith, spoke of the significance of Sowerby joining the agency. […]
This week Nova's Fitzy & Wippa are celebrating 10 years of their iconic radio show and plenty of famous faces have weighed in on the feat! For Fitzy & Wippa's 10-year anniversary show they were joined by a bunch of special friends who shared their messages and favourite memories over the last decade. The guys […]
Harper's Bazaar announces triumphant return, as newsagents now have more than scratchies & $12 birthday cards to sell.
Industry veteran Pippa Leary's impressive resume enters its fourth page after latest News Corp move.
Ever since Google first announced it would be getting rid of third-party cookies on Chrome, digital advertising businesses have been actively sharing their plans for life after cookies. And now programmatic advertising company Blis might have come up with the most creative way to get the message across, in a new video which sees company […]
B&T now running weekly VOZ reports, which are not to be mistaken with our SNOZ reports of adlanders with large noses.
Sarah Waladan says her IAB policy & regulatory affairs role doesn't involve watching Law & Order: Special Victims Unit.
Integrated Melbourne agency Icon has taken top honours in the 2021 SABRE Awards, winning the coveted Australasian Consultancy of the Year for 2021 along with a host of category and craft awards. Icon led a large field of Australian agencies with a total of three major and seven minor awards, including gold in the cause-related […]
Making It Australia dips. As in its audience numbers declined, not some contestant making French onion.
When you think travel, do you think Contiki, Kuta or the Goldie? Best to give Travel + Luxury magazine a wide berth.
If Cannes Lions had a "so bad it's good" category, then this chicken advert should be preparing an acceptance speech.
Want to have your life completely overtaken by real estate agents selling dodgy units? Domain makes it a click away.
JCDecaux announces 35 new large-format billboards. Good news for the myopic, bad news for those with stiff necks.
Sure, Apple may not have launched anything new in the past 15 years, but its iPhone upgrades are undoubtedly impressive.
Tim Blackwell remains remarkably sag and eye bag-free considering his two decades of 4am starts.
Has BWS awarded you platinum membership during lockdown? This important industry webinar could prove beneficial.
With all the killing, escaping collapsing buildings & wrestling sharks, it's no wonder 007 has an issue with the sauce.
As if Guardian & SMH readers haven't got enough to complain about, Piers Morgan's TV show is coming to Australia.
New PR agency IVY launches & promptly declares "PR has an image problem". Hopefully they said it while drinking Moët.
Partner Content

Technology
Learn secrets to thriving agile teams in a distributed working world. And, no, that's not a chapter from Orwell's 1984.
Other than mafia bosses, 50 Cent and Grizzly Adams, does anyone actually wear fur any more?
Don't get Boomi's Stephanie Dechamps started on data, data and more data. B&T did just that and this is what happened.
Tony Armstrong is having one of those weeks you just want to forget. Or remember, depending on your sense of humour.
CommBank and Cricket Australia extend partnership. Apparently "section 12, clause D" deals with all things sandpaper.
Former agency executives Tim O'Neill and Tim Fouhy have launched the auto technology startup Summon. Australia's first full e-commerce service for prestige cars. O'Neill and Fouhy both founded Reactive, a digital agency, which was bought by Accenture in 2016. Following the deal, O'Neill and Fouhy ended up leading the company's digital marketing arm, Accenture Interactive before […]
Yes, this 2020 Paralympics social media trends report is a little late. But then again, so were the 2020 Paralympics.
Coke rolls out latest new look & new recipe. Despite having a checkered history of rolling out new looks & new recipes.
Perth-based digital media publisher So Media Group has completed the acquisition of fellow Perth-based social media marketing ag
SCA snares ABC radio veteran Melanie Withnall who brings with her 18 years' experience & an "I Love Ita" coffee mug.