Andy Murray Squares Off Against A Jaguar
Wimbledon's official sponsor Jaguar and its brand ambassador Andy Murray star in a new advert testing the tennis pro's ace serving accuracy- It's Murray versus a mystery stunt driver behind the wheel of Jaguar F-TYPE SVR.
The world number two's serve attempts to hit a target on the car as it speeds past him along the famous Thruxton race track. Murray said: "Trying to find an inch perfect serve at 130mph against the top players in the world is tough enough, but hitting a target racing past you at 160mph was the toughest and most unique match I've had."
The latest installment in the campaign, which was put together with the help of CAA Sports Consulting, builds on Jaguar's earlier VR experience with Murray which gives viewers an on-court perspective of an animated Murray at the famous All England Lawn Tennis Club.
McEnroe, the mystery driver and Wimbledon winner in 1981, 1983 and 1984, said: "I wasn't going easy on Andy. You can see from his reaction when he realised it was me. It was priceless! I've seen him react badly before, but nothing quite like that."
Find out more about sports and advertising at the upcoming Ministry of Sports Marketing conference to be held at Sydney's iconic Randwick Racecourse on 19th July. The MSM conference features amazing international speakers like: Nike Golf global senior brand director, John Hess; leading US sports agent Kelli Masters and World Rugby head of broadcast, commercial and marketing Murry Barnett.
There is also fantastic local speakers like: Rebekah Horne, chief digital officer at the NRL; the new general manager of the NBL, Jeremy Loeliger; head of international business at Tennis Australia, Ben Slack and chief digital officer at Seven West Media, Clive Dickens.
It's going to be a cracker of a day, so give this little link a click and find out more about Ministry of Sports Marketing conference coming up on July 19. Follow the social pages – B&T's Twitter, MSM Conference's Twitter and Facebook – for more information and updated stories.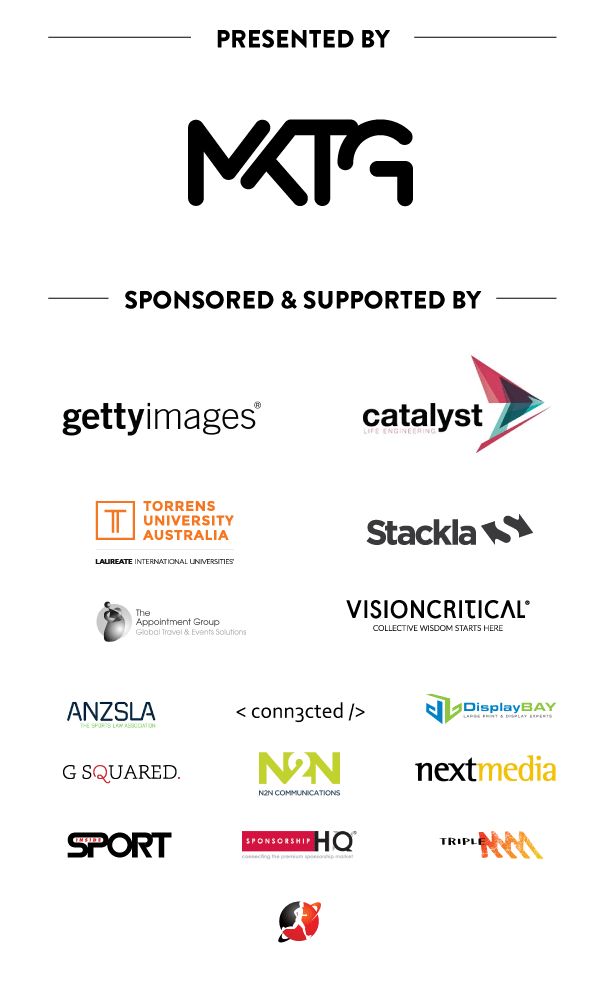 Swinburne University of Technology has launched a series of  Bootcamp Graduate Certificate courses, developed in partnership with FourthRev. The courses, an Australian-first, will upskill career changers and provide students the capabilities required to thrive in the digital economy. They are available on-campus and through its online arm, Swinburne Online. Alongside completing projects which will emulate […]
PayPal has partnered with Welcome to Country, Australia's first Indigenous-led not-for-profit marketplace, which showcases businesses that support Aboriginal and Torres Strait Islander communities. Welcome to Country launched in 2019, providing an online platform for Indigenous experience providers across tours, day treks, scenic flights, bush food, festivals, art and cultural experiences. When the pandemic hit, the […]
Former liberal politician and female icon Julie Bishop has further cemented her celebrity status by scoring her very own Barbie doll. According to The Sydney Morning Herald, Barbie creators Mattel, created the Barbie doll in Bishop's likeness to honour her achievements. Unfortunately, the Julie Bishop Barbie won't be for sale. Instead, the one-off doll was […]
The Brag Media has given its mastheads a spruce and a spring clean. One staffer even suffering a dust mite allergy.
To be fair to Coke, it's like water just with biphenol-A, phosphoric acid, aspartame, sucralose & acesulfame potassium.
You'd be right in thinking the government's relationship with the ABC was starting to resemble an episode of MAFS.
Advertising

Marketing

Media
WPP's local newsagent raking it in on leaving cards as yet another high-profile staffer heads for the exits.
R/GA unveils its 'Future of Mobility Report'. Once again, no signs of flying cars, jet packs or teleporting.
Here's some important underpants news if the state of your own Y-fronts or knickers have forced you into celibacy.
Full-service digital marketing agency Whitehat Agency has launched its new website and branding, with the end-to-end project delivered by its own team of experienced in-house website designers, developers and UX specialists. After a challenging 2020,  Whitehat Agency has experienced a very positive 2021 to date, onboarding nine new clients including The Dog Mum, Handpicked Wines, Compost […]
Award-winning house and land provider, Thrive Homes has launched a new brand campaign to encourage homebuyers worried about the complicated process of building a new home to say 'no' to stress and 'yes' to an efficient, more affordable new home without compromising quality by making 'The Clever Choice' and choosing Thrive.
This remains a top initiative by the NRL. Unlike the mid-strength beer at games and the exorbitant ticket prices.
Fast-growing fintech startup DiviPay has announced the appointment of one of Australia's most influential and reputable public figures in the accounting world, Trent McLaren, as its head of accounting. The move will enable Divipay to expand its reach into the accounting industry, with the aim of growing its business customer base. DiviPay, Australia's first virtual […]
Airs a QAnon story on Monday, gets moved to Parramatta by Wednesday. You do the maths people, you do the maths.
This will be the best thing you read all day. Although it could also be the worst thing such is the unhinged reporting.
Independent agency Adhesive has been appointed the public relations agency of record in Australia for the Domain Group, a leading property technology and services marketplace. The appointment will see Adhesive support PR & communications and campaign media activity for Domain, across consumer, corporate and B2B market remits. Adhesive will work closely with Domain's in-house communications, […]
Sean Szeps is a gay father and a proud member of the LGBTQIA+ community who believes he does not know enough about those within his community that have different gender and sexual identities to his own. Feeling compelled to explore the unique experiences of every member of the community, Szeps' new podcast, Come Out Wherever […]
Visitors to B&T will always see the latest Façon in reception. We use it to hide New Idea and Boat & Trailer magazine.
This headline may appear riddled with typos, but it's actually not. The actual body copy we're far less confident about.
Celebrity Apprentice has been run & won for another year, meaning we must be due another reality cooking show very soon.
These health insurance ads have a distinct Gen Y feel about them. Stops short of mentioning avocados on sourdough.
Carrefour may sound like a character from Beauty and the Beast, but fear not, this is still a tech story.
B&T first aired this story on Monday, so it does come with a whiff of 3-day-old leftovers in the back of the fridge.
Data marketplaces are just like your local farmer's market, just without the gozleme or giant orange juice machine.
Here is a road map to the right marketing combination that'll be of no use whatsoever for a road trip to Coonabarabran.
Good news this morning for podcast enthusiasts. Not so good for podcast advertisers, however.
Who doesn't love watching the Socceroos crush footballing powerhouses such as Palau and Tuvalu.
It's an insightful look at the marketing operations of Medibank that doesn't reveal the code to its stash of emeralds.
Ron Ramaiya joins The Lab as head of data science. Although he could've also played a cop in Starsky & Hutch.
Privacy added to the list of reasons why Apple can charge you $2,000+ for an iPhone.