Are You The Winner Of B&T's 30 Under 30 'Strategy' Category?
Today we're exploring the strategy category for B&T's 30 under 30 awards: For the thinkers, goal setters and solution creators who put forward plans to move their organisation onto a better path.
Click here to learn more about B&T's 30 Under 30 Awards 2017 and daytime Forum Towards 2030.
Strategy roles include, but are not limited to: brand strategist, digital strategist, media strategist, advertising strategist, Insight specialist, data analysts, analytics managers, content strategy managers/directors, engagement strategy managers, campaign & eco-system planners, social voice strategy managers, behavior analysts, trends analyst, performance marketing director/manager/ specialist, usability engineer/strategistcro specialist, CRO director, CRO analyst, CRI data specialist,data planner, affiliate marketing manager/ specialist.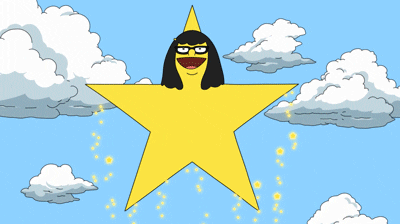 Rule number one. You have to be under 30 (duh); meaning you can't enter if you turn 30 on 28th April, 2017.
Rule number two. Your entry needs to be 1,200 words long and must address the following points:
Outline your career path and any key achievements to date.
What makes you a future leader in your chosen field?
What represents success to you?
What do you think needs to be improved in your industry and why?
Describe your attributes in no more than five words.
Rule number three. Entries close Monday 6th March (or Monday 13th March for those late to the party).
Get typing now and put your best foot forward here. Entry criteria for all of the awards categories can be found here. And remember to grab your tickets to the event here before they sell out.
There are also a total of 10 categories have been decided on for the awards, with three winners to be announced for each. In case you missed them, here they are:
Sales/Account Manager
Strategy
Many thanks to our rad sponsors for their help in putting on the 30 Under 30 Awards.
Nothing says the outdoors like the Kathmandu brand. Although it readily fails to mention the chances of bear attack.
In bad news for perverts everywhere, knickers brand Victoria's Secret is shifting its marketing out of 1972.
Nothing screams "wanker" quite like an Evian water, does it? Admittedly, a well-hydrated wanker.
Verizon Media's talent program has come to an end for the third year, closing with a hybrid pitch-off event for Musicians Making A Difference (MMAD). The Verizon Media Academy class of 2021, made up of 44 emerging leaders from across Australia and New Zealand media, advertising and marketing industry, were given just one hour to […]
Facebook to expand transparency around political & social issue ads. Mark still refusing to crack a smile, however.
Advertising

Marketing

Media
Social purpose organisation UnLtd's Big Games competition has raised a combined $85,000 for children and young people at risk. Running over five weeks, the competition involved 32 teams from across the advertising, marketing and media industries battling it out virtually for a chance to qualify for the Rocket League final. The tournament culminated in a […]
Stan has announced that the Stan Original Film Transfusion commenced filming in Sydney earlier this week and will premiere on Stan in 2022. Transfusion is a taut, muscular thriller starring Sam Worthington (Avatar) as Ryan Logan, a former Special Forces operative, who is battling to cope with life after the loss of his wife and is thrust […]
This has all the hallmarks of an episode of 'The Love Boat', sans one of Issac's daiquiris and an unwanted STI.
According to a decade of data collected by iStock, Australian brands turned to imagery depicting outdated gender stereotypes during the pandemic. Tracking the keyword 'women', iStock by Getty Images found that in 2020, ANZ brands and businesses reverted to gender stereotypes. Images of mothers home-schooling were used at almost twice the rate of images of […]
Advertising

Marketing

Media

Technology
Consider this our FINAL WARNING about Best of the Best entries. Well, at least until we remind you again next week.
B&T warns this comes with a number of puerile schoolboy jokes. You'll possibly get afternoon detention just reading it.
Big news out of Melbourne today. A new GM for Saatchi & Saatchii & someone spotted in Flinders Street not wearing black.
Schwartz Media is congratulating Maddison Connaughton on her three years as editor of The Saturday Paper. Connaughton has decided to finish up her editorship this month. "It's been an honour to edit the paper," Connaughton said. "The Saturday Paper is one of the brightest voices in Australian media and I have been happy to see […]
Australian Geographic unveils "quiet places" edition. With shelving pingas up The Goldie failing to rate a mention.
Two-minute noodles the star of last night's MasterChef. Yet, strangely doesn't see a spike in uni student viewership.
Oliver Carthy appointed Carat's new head of digital and unofficial de-jammer of paper jams in office copier.
Research from EdBbirdie using Spotify data has identified the most popular songs to study to. After analysing thousands of studying and homework playlists on Spotify, American singer Olivia Rodrigo's 'drivers license' came out as top song to study to. It featured on 48 study playlists, while other top songs included 'Ophelia' by The Lumineers, 'Falling' […]
Oasis want to sell their back catalogue to advertisers. To be fair, you'd pick up their last few albums pretty cheap.
B&T only watches Ninja Warrior for the agility, the sheer athleticism and the raunchy pervability.
Sadly, once again there's no trip to France again this year. Still, spare a thought for Cannes' rude & surly shopkeeps.
Dayna Stewart is the Business Director – Digital Marketing, Media & Creative Services at The Nudge Group. Here, she discusses the challenges that come with building a successful marketing team when working remotely. Before COVID-19 changed the way businesses work, most marketing teams spent their days together in a meeting room collaborating on the next […]
The line-up for the 2021 iHeartRadio Music Festival has been announced as the legendary event returns live in Las Vegas in September. This year, the epic two-day lineup for the iHeartRadio Music Festival main stage will feature performances by Billie Eilish, Cheap Trick, Coldplay, Dua Lipa, Florida Georgia Line, Journey, Khalid, Lil Baby, Maroon 5, Nelly, […]
Why fall backwards into the arms of colleagues to improve career development when there's this concussion-free read.
Shop! ANZ is calling on shopper and retail marketing professionals from all retail related disciplines to participate in the first ANZ Shopper and Retail Marketing Industry Survey in four years. This important research provides a guide of where the retail marketing industry in Australia and New Zealand has come from and what is anticipated to […]
Do you just want to throttle indecisive customers? This important read will calm the nerves & save you from a gaol term.
Woolies' media business Cartology unveils new appointments. B&T notes it also had a good deal on Tim Tams at the moment,
The broom continues to go through WPP's local operations. Yet, not where it's most needed - the dusty skirting boards.
Akcelo has launched an innovative gaming experience to showcase Tribeca's Official Selections and celebrate the inaugural Tribeca Games Award at this year's Tribeca Festival.
Pinterest reveals what Ys & Zs are shopping for online. And if you're thinking peacocks or fez hats, you'd be wrong.
In a further blow to the Catholic Church, the CNN masturbator has returned to work and has reportedly not gone blind.