Have You Submitted Your B&T Women In Media Awards Entry?
B&T's Women in Media Awards are back again for another year, celebrating all the fabulous females making outstanding contributions to the industry we all love and work in.
Presented by Are Media (for the sixth straight year), the awards program has  22 categories spanning the advertising, marketing and media industries which are open to women at any level of their business – from CEO to new starters – to enter, and will be judged by a panel of top female executives.
Among those are four new categories: Casting Agent, the Glass Ceiling Award (sponsored by Marie Claire), People & Culture, Recruiter and Social Change Makers (sponsored by The Australian Women's Weekly).
As per usual, we will be awarding the Woman of the Year trophy, which will be chosen by B&T as being the most influential out of the field of entrants.
Winners of the People's Choice category and Lifetime Achievement Award will also be announced at the official ceremony on Friday 27 August 2021 at Doltone House – Jones Bay Wharf in Sydney.
Don't be shy – be proud of your achievements and submit your entry HERE now!
And, while you're at it, you can buy tickets to the event HERE and take advantage of the early bird discount.
Here are the key dates you'll need to jot down in your diary:
Entries close: Monday 21 June 2021 at 5pm (AEST)
Late entries close: Monday 28 June 2021 at 5pm (AEST)
Judging period: Wednesday 30 June to Friday 16 July 2021
Shortlist announced: Thursday 22 July 2021
Early bird ticket sales end: Friday 30 July 2021
Awards night: Friday 27 August 2021 at Doltone House – Jones Bay Wharf
If you'd like more information about this year's Women in Media Awards, head to the website.
Thank you to all of our incredible sponsors for making the event possible!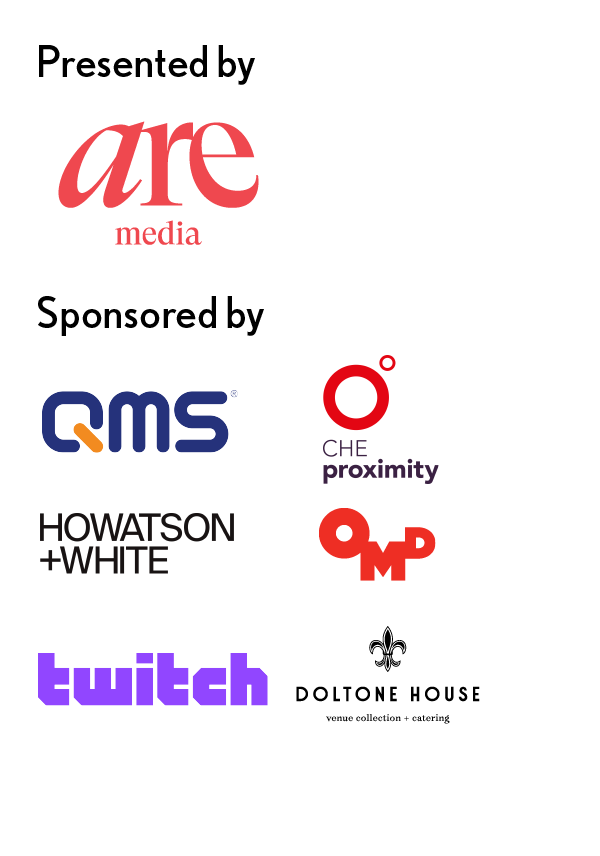 We're certainly not young, talented and trendy but you likely are, so enter the TikTok Young Lions comp!
Don't treat regional media as a charity, but a real growth opportunity: That's the message from Boomtown's final masterclass of 2023, attended by almost 100 media industry representatives from across the nation. The masterclass was part of a series of educational sessions, delivered by Boomtown, the media collective championing advertising in regional Australia. The sessions […]
DIJGTAL launches 'The Art of Car Care', an exciting partnership between renowned LA street artist and icon, Mister Cartoon and Turtle Wax in Australia and New Zealand.
This trailer marks great news for spotty teenagers and socially awkward people around the world.
Wish Mr Lehrmann would simply disappear from your TV screens and newsfeeds? Alas, B&T's not seeing it anytime soon.
Do you fume every time the phone bill arrives? Take the rage 'next level' with this dodgy Telstra news.
Advertising

Marketing

Media
Typically, B&T likes to champion the best & the brave. However, today we're honouring 2023's most memorable calamities.
It's industry news from Canberra that thankfully doesn't involve public servants misbehaving at the taxpayers' expense.
McDonald's famous menu item, the McNugget, turns 40 this year. And cardiothoracic surgeons everywhere are celebrating.
Yahoo Advertising has launched Yahoo Blueprint, a central AI suite that powers performance-based solutions within the Yahoo DSP. Fuelled by over 335 million logged in Yahoo users globally, Yahoo Blueprint enhances decisioning, makes AI more accessible, and serves as a results-driven guide throughout the campaign lifecycle to deliver better outcomes for advertisers. This new AI […]
Counting the days down till Christmas by doing as little as possible bar a spot of online shopping? This will resonate.
Have a painful, inert sense you've f#cked your life up? Shine a light on things via this cavity searching campaign.
Haven't managed to shift the winter pudding? You'll lose two kilos just watching this Foot Locker campaign.
With a passion for redundancy stories, we can't see the Mumbrella team being too happy over this monster hire.
Meta unveils its new local PR agencies. So be warned if you plan to publicly say anything unsavoury about Mr Zuckerberg.
Publicis Sapient, a digital business transformation company, today announced the launch of a new joint venture with Tquila called PS Hummingbird. Lead image: Nigel Vaz CEO of Publicis Sapient The partnership with Tquila, with whom Publicis Sapient has collaborated on several other ventures, will extend Publicis Sapient's generative AI offerings powered by Microsoft Azure, Microsoft […]
Planning on getting boozed up at the oOh! Chrissie bash? Beware, a new chief people & culture officer is in town.
It's 10 quick ones with UM's Anathea Ruys. Even quicker if you've recently completed a speed reading course.
Keep Left is, of course, a creative agency and not some rabid Karl Marx sympathiser.
Work with Gen Xers who constantly whine "music was better in my day"? Two words today - Christina and Aguilera.
Indie industry body unveils its 2024 board. Promises to continue to highly irritate the holding companies.
Despite our love of animals and the rise in veganism, it never extended to gassing flies, did it?
Worried you've got inefficient tech stacks? Discover the awful truth here. It'll be no help for inefficient colleagues.
You voted and now B&T can reveal Australia's greatest EVER ad! Yes, Ali Baba Kebabs can feel rightly aggrieved.
Which agency chiefs will be collecting their Christmas bonuses? Discover the truth with this 'who's hot' barometer.
Changes at the top at George P. Johnson today. The middle and the bottom given the order to stand down.
Game shows continuing to rate well with TV viewers. Yet, that's not to say we need Andrew O'Keefe back anytime soon.
Industry body says free TV sports rights are under threat. Meanwhile Wallabies declare they've all but given up.
Westpac delivers on its crisis communication. Also see Westpac board trying to save their collective arses.
This year's Hottest 100 deets announced. With B&T predicting big things for Nollsy's KFC ad.
Hating the job right now? These uni ads could (A) inspire you to new things or (B) give you a laugh, albeit a brief one.
Work with people who endlessly say "things were better in my day"? Sounds like you're a real contender for 30 Under 30.
Social Indigenous Enterprise We Are Warriors (WAW), supported by creative innovation studio R/GA Australia, has been selected to produce the City of Sydney's New Year's Eve Calling Country live performance as part of the 9pm firework show. Lead image L-R: WAW co-founders Ben Miles & Nooky. The performance will feature a special Welcome to Country […]
There's a fine line between proper use of customer data and a $50K fine from the ACCC. Save your cash with this read.
Chinese EVs continuing to flood into the Aussie market. Clearly no reciprocal agreement with our wine and barley.
Isuzu UTE extends its A-Leagues partnership. Also desperately hoping the fans don't behave like dickheads.