Prada's Latest Campaign Mocked For Looking Like A Shonky Internet Meme
Prada's 2021 Spring campaign has been mocked online for looking like a shonky internet meme.
Created by new co-creative Raf Simons, the campaign was launched in September 2020, but has only just been picked up social media users.
The interesting campaign features Prada's new range, alongside mock-philosophical questions, which can be answered by consumers on Prada's website.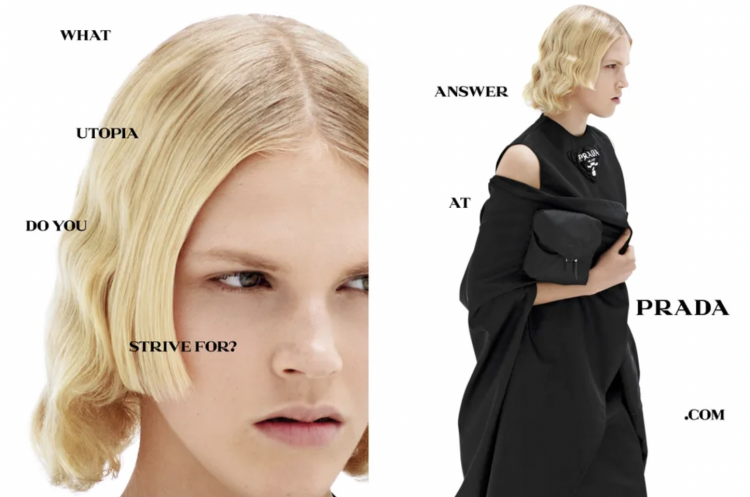 Some of the questions include: "Does 'cloud' make you think of data or sky?"
"Is nature out there or in here?"
"Is creativity a gift or a skill?"
"Do you speak more freely online?"
"Should we slow down or speed up?"
The campaign has spawned its own hilarious memes. Take a look at some of them below.
https://t.co/xLYFJzMRDQ pic.twitter.com/T0ybdgMsVm

— Haley Mlotek (@haleymlotek) January 5, 2021
me, copy editing data stories pic.twitter.com/NrTomU1LcW

— The CW (@CaitlinWolper) January 5, 2021
I don't think the luxury brands are doing okay we might need a wellness check https://t.co/kjykTLzulS

— John Leavitt 🌹 (@LeavittAlone) January 5, 2021
You can submit a response to the questions, with the best being collated into a book of the collection. If you so wish, you can answer them here.
Please login with linkedin to comment
Prada