How Live Video On Twitter Will Change How Fans Watch Sport
This year Twitter signed an exclusive global streaming deal with the National Football League (NFL) to deliver a live Over-The-Top (OTT) digital stream of Thursday Night Football to a global audience across devices and for free. Jonno Simpson, head of sport and food at Twitter Australia, discusses the future of live video and sport on the platform.
Simpson explained the current state of sport on Twitter is snippets of lightning moments: "In Australia at the moment, the AFL sends out instant replay clips of up to a minute in length within 30 seconds of it happening live. They have access to product we own called SnappyTV; they plug-in their live feed to SnappyTV and a massive mark happens during a game, within 30 seconds they have that clip on Twitter with a Toyota pre-roll. That's where the landscape is at the moment, fans want to get clips and instant highlights in the now and also they can watch the video later on."
For example:
Mark LeCras makes a difficult opportunist's goal look easy. #AFLEaglesNorth #ohwhatafeeling https://t.co/XKe1t8SWzs

— AFL (@AFL) July 10, 2016
"But we think there is an opportunity to expand that relationship with the fan. The NFL deal means we're going to be streaming every single minute of a game on the Thursday night. The full game, people will be able to watch it on their phone or desktop for free in pretty much any country around the world without having to sign-in or giving any details."
Early this year, the NFL and Twitter signed a deal which will provide free, live streaming video of Thursday Night Football without authentication to the over 800 million registered and non-registered users worldwide on the Twitter platform on mobile phones, tablets, PCs and connected TVs.
"It's an eyeball play, the NFL wants to get their content to as many people as they possibly can around the world. We're an opportunity for them to do that. There's an opportunity for us to increase our audience and increase the value of the NFL's content by giving them commercialisation deals globally.
"That's where we're making our bet: we own live video and live sport is so big on Twitter, so how can we combine the two? How can you have a Twitter experience when you're watching the game live? It's about watching the game but also engage, share and talk.
"One of the power of Twitter content is that it's easy to take that content off Twitter; for example, you can embed a Tweet on a website without ever having to open the Twitter app. That's where the power of Twitter sits, we can syndicate that content across websites all around the world.
"So we're starting to think about how can we get Twitter's live video content everywhere easily. How do we start getting that live stream Tweet into websites around the world or on Google search or on an Apple TV or Xbox? Because Tweets can be published and distributed so easily that's where we think the opportunity is to increase reach and reach an audience off Twitter."
Simpson is one of the speakers at B&T's Ministry of Sports Marketing conference coming up at Sydney's iconic Randwick Racecourse on 19th July. Check out the final program details and make sure you grab tickets to the conference and awards here. Use the code BANDT to save $100 on tickets.
"During the conference, I want to talk about the changing landscape of sport within the digital sphere: What's happening with live video, what people want to talk about at the moment- particularly with our NFL deal and Wimbledon live. I'm going to talk about where live streaming is headed, as well as the power of mobile and video to reach audiences and fans."
So what can marketers learn from Twitter's live video experience? You'll have to find out at this year's Ministry of Sports Marketing conference. It's going to be a cracker of a day, so give this little link a click and find out more about the conference. Follow the social pages – B&T's Twitter, MSM Conference's Twitter and Facebook – for more information and updated stories.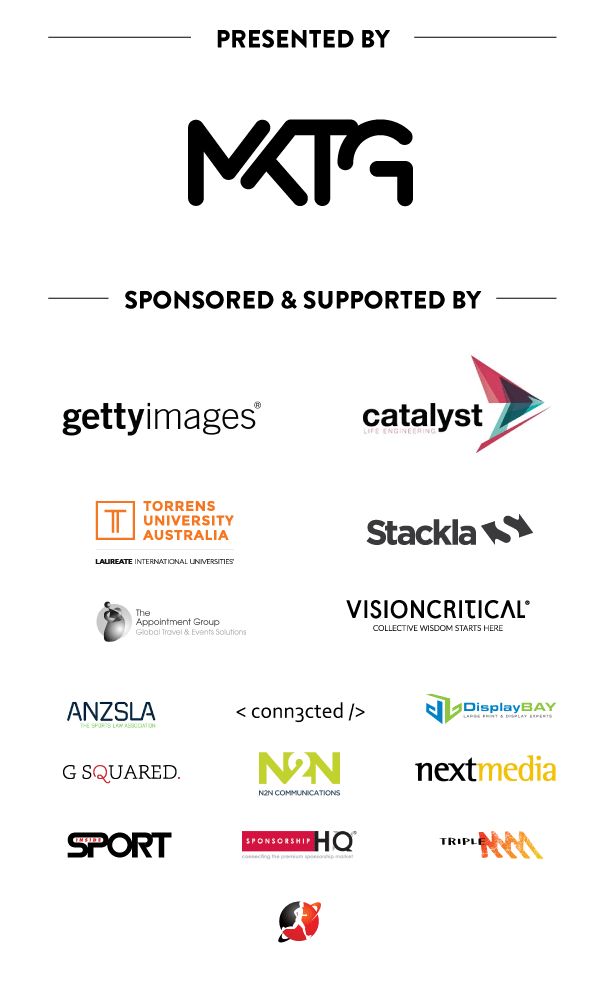 Featured image from NFL's Twitter account.