How Live Video On Twitter Will Change How Fans Watch Sport
This year Twitter signed an exclusive global streaming deal with the National Football League (NFL) to deliver a live Over-The-Top (OTT) digital stream of Thursday Night Football to a global audience across devices and for free. Jonno Simpson, head of sport and food at Twitter Australia, discusses the future of live video and sport on the platform.
Simpson explained the current state of sport on Twitter is snippets of lightning moments: "In Australia at the moment, the AFL sends out instant replay clips of up to a minute in length within 30 seconds of it happening live. They have access to product we own called SnappyTV; they plug-in their live feed to SnappyTV and a massive mark happens during a game, within 30 seconds they have that clip on Twitter with a Toyota pre-roll. That's where the landscape is at the moment, fans want to get clips and instant highlights in the now and also they can watch the video later on."
For example:
Mark LeCras makes a difficult opportunist's goal look easy. #AFLEaglesNorth #ohwhatafeeling https://t.co/XKe1t8SWzs

— AFL (@AFL) July 10, 2016
"But we think there is an opportunity to expand that relationship with the fan. The NFL deal means we're going to be streaming every single minute of a game on the Thursday night. The full game, people will be able to watch it on their phone or desktop for free in pretty much any country around the world without having to sign-in or giving any details."
Early this year, the NFL and Twitter signed a deal which will provide free, live streaming video of Thursday Night Football without authentication to the over 800 million registered and non-registered users worldwide on the Twitter platform on mobile phones, tablets, PCs and connected TVs.
"It's an eyeball play, the NFL wants to get their content to as many people as they possibly can around the world. We're an opportunity for them to do that. There's an opportunity for us to increase our audience and increase the value of the NFL's content by giving them commercialisation deals globally.
"That's where we're making our bet: we own live video and live sport is so big on Twitter, so how can we combine the two? How can you have a Twitter experience when you're watching the game live? It's about watching the game but also engage, share and talk.
"One of the power of Twitter content is that it's easy to take that content off Twitter; for example, you can embed a Tweet on a website without ever having to open the Twitter app. That's where the power of Twitter sits, we can syndicate that content across websites all around the world.
"So we're starting to think about how can we get Twitter's live video content everywhere easily. How do we start getting that live stream Tweet into websites around the world or on Google search or on an Apple TV or Xbox? Because Tweets can be published and distributed so easily that's where we think the opportunity is to increase reach and reach an audience off Twitter."
Simpson is one of the speakers at B&T's Ministry of Sports Marketing conference coming up at Sydney's iconic Randwick Racecourse on 19th July. Check out the final program details and make sure you grab tickets to the conference and awards here. Use the code BANDT to save $100 on tickets.
"During the conference, I want to talk about the changing landscape of sport within the digital sphere: What's happening with live video, what people want to talk about at the moment- particularly with our NFL deal and Wimbledon live. I'm going to talk about where live streaming is headed, as well as the power of mobile and video to reach audiences and fans."
So what can marketers learn from Twitter's live video experience? You'll have to find out at this year's Ministry of Sports Marketing conference. It's going to be a cracker of a day, so give this little link a click and find out more about the conference. Follow the social pages – B&T's Twitter, MSM Conference's Twitter and Facebook – for more information and updated stories.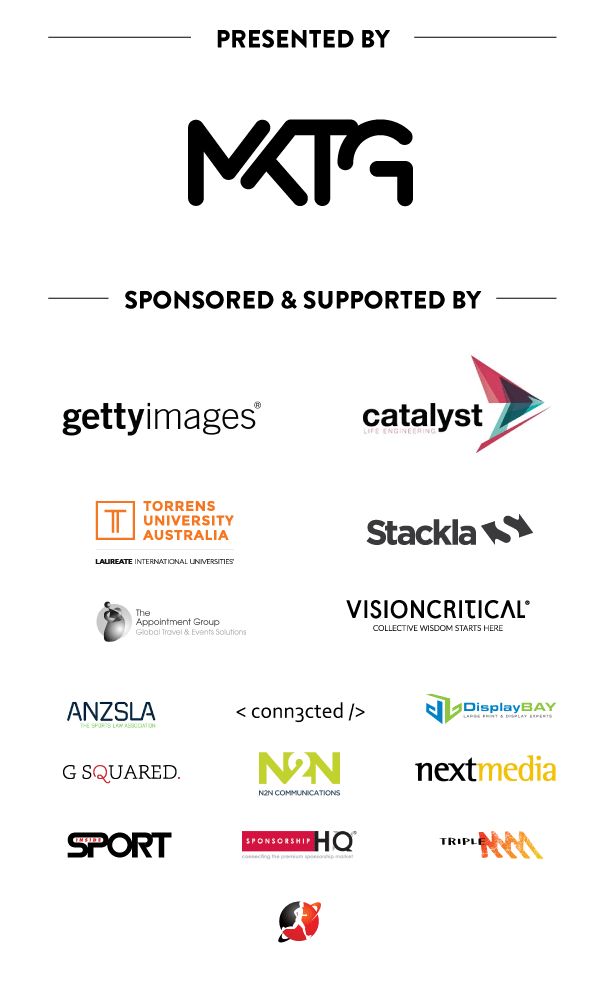 Featured image from NFL's Twitter account.
Arguably no one's copped it harder than the travel business since the arrival of the Wuhan bat flu. But with vaccines now rolling out, the hope is we'll all soon be taking to the air (or boat, car or ferry) anytime soon for our next vacation. Enter a new campaign for US travel brand Internova […]
Culture-leading publisher Highsnobiety continues to evolve its local operations with the appointment of Citizens of Culture as its strategic partner across media operations within Australia.  Highsnobiety is a premium global brand dedicated to cultural pioneers, with work spanning across digital platforms, print media, documentaries, cutting edge events, a shopping platform and a full service creative […]
An investigation by British broadcaster ITV has found that Amazon is destroying millions of items in unsold or returned stock. The report specifically focuses on one of the 24 warehouses the company has in the UK. According to ITV News, the destroyed items are largely unused and new, either returned items or those which never […]
B&T's condensed a week of sports disasters into this handy read. Stranger still, it's sans any NRL players whatsoever.
Advertising

Marketing

Media

Technology
B&T's Best Of The Best Awards close this Friday! So don't prove yourself the fool of the fools by missing out.
Insight-led consulting business Fiftyfive5 reports continued growth with 45 new hires between June 2020 and June 2021 across all geographies and levels, bringing the agency headcount to 147.
Yes, the Ben Roberts-Smith defamation case sent to run for weeks amid reports Ben's already run out of ties.
Samsung CMO Josh Grace announces departure. Can now reveal he was secretly watching Apple TV the entire time.
Here's all you need to know about the new DDO laws. That's design & distribution obligations, not Doris Day's obituary.
Shopper Media, Australia's fastest-growing retail out-of-home media company, today announced its expanded partnership with ISPT that will see it install 230 screens across a portfolio of 20 shopping centres nationwide.
Red Bull gives you wings. Although too much of it can also give you caffeine toxicity, anxiety and heart palpitations.
Australian fashion brand Witchery has partnered with B Corp GlamCorner as part of GlamCorner's subscription box offering as the demand for everyday essentials soars. This partnership marks another milestone for the Australian fashion industry towards becoming more circular and introducing more paths to reduce textile waste. Customers nationally will be able to rent more of […]
Following significant new business growth, MASH has appointed former VICE head of client services Damien Miller as its first general manager. It has also announced two new major client wins.
To celebrate World Refugee Day today, B&T's bringing you this. Still, don't expect the same on World Gouda Day.
Miami Ad School unveils new industry bootcamp that thankfully doesn't require carrying logs or any burpees whatsoever.
The media, marketing and creative industries are being encouraged to host their own 'Curry Club for COVID' before 30th June to help meet the ambitious $100k target set by its organisers. Curry Club for COVID, which was conceived by long-time adtech executive Peter Bray, sales director at Impact, and is powered by industry social purpose organisation […]
The UnLtd Cup is returning for its tenth consecutive year, marking a decade of soccer shenanigans that's raised nearly $500,000 for children's mental health charity, KidsXpress. On July 22-23rd, 28 teams from across the industry will battle it out on the soccer field in the two-day tournament at Sydney University Sports and Fitness Centre, Darlington. […]
Kayo ranks in the top 10 most loved global brands. Given the circumstances, no sign of Sorbent, Pfizer or Gordon's Gin.
Surely if Tim Tams made an AstraZeneca double-coated chocolate version, we'd be rid of this damn plague by week's end?
B&T certainly encourages high school musical acts. We'd just hate to live next door to them, that's all.
If anything, recent TV numbers are proving highly unpredictable. Unlike the jokes on the recent 'Friends' reunion.
Australian-bred company Ultra Commerce has acquired New Zealand-based company Vesta eCommerce, a global software business providing leading product data management solutions. The recent acquisition is a significant move for the business, which is Australian born, owned, and headquartered, but has built out a global presence as it pursues rapid growth in the eCommerce market. Connecting […]
Here's a top initiative to drive more diversity in adland that doesn't require knowing Don Bradman's batting average.
Aussie agencies off to a solid start on Day One of Cannes. Not that there's been a rush on rosé down at Liquorland.
Jackie O named Weight Watchers' newest ambassador. Yet, B&T reckons Kyle would've made a far more entertaining choice.
The MFA updates its transparency framework that sadly doesn't come on a spill-resistant laminated card with wax seal.
Matt Cooney joins Saatchi & Saatchi. Has been awarded no special dispensation regarding the office footy tipping comp.
Microsoft's five mindset shifts any brand can do revealed here. You could also chuck in more fishy omega-3s for a sixth.
Nothing stirs industry debate like the merits of the in-house agency. That and the suitability of thongs in the office.
Canteen's latest campaign features the combined talents of Director Luna Laure and creative agency Crater. The campaign strives to raise awareness for young people affected by cancer. The awareness campaign centres around Harry Barentson, who at 12 years of age found out his pregnant mum had cancer. The campaign aims to bring awareness to Canteen's […]