The NBL Was So Broken, We Could Do Whatever In Order To Fix It: National Basketball League GM
Only 18 months ago, the National Basketball League (NBL) was in crisis- no national sponsors, no TV deals, very little revenue and big named Australian players leaving for international competitions. The new general manager of the NBL, Jeremy Loeliger reveals how the national competition picked itself up, got its head in the game and made the brand more compelling. 
Back in the late 80s and early 90s, the NBL didn't rely on marketing at all. According to Leoglier: "Basketball in Australia didn't need to market itself because you had the Michael Jordan and Magic Johnson era unfolding in the US. The NBL was basically riding on the coat tails of Space Jam and the US's National Basketball Association (NBA).
"But all of a sudden you had that generations of heroes retire and that coincided with the other front line sports starting to really ramp up their marketing initiatives. From there it was a downward spiral- the NBL struggled to maintain audiences, commercial revenue dried up and marketing budgets decreased."
When Loeliger took over the top job at the NBL in July 2015, he was bestowed a national sporting league in complete shambles: "A year ago we didn't have a product. The NBL was that broken."
"When we took over the League there was no TV deal, no national sponsors and there was essentially no revenue coming into the NBL." In July 2015,  Melbourne developer Larry Kestelman acquired the majority of the NBL, and appointed Loeliger as the general manager, they had huge challenges ahead. 
"We were trading at the time on nothing but our reputations and our promises that we would deliver a great product over the course of the next season. When we were talking to commercial partners, from a sponsorship perspective, we couldn't even say whether or not we were going to be on TV. We couldn't say that it was a great product and attendances were going to be strong, because there was nothing there to demonstrate that would be the case.
"Now we've got around 24 national sponsors, every game is shown live on TV in prime time five days a week and we now have an operating budget 10 times what it was before we took over. The NBL has an entirely new work force, with the exception of two people, plus we've relocated the business from Sydney to Melbourne."
So how did Loeliger and the refreshed NBL employees achieve all this in such a short amount of time? Find out during his presentation at the Ministry of Sports Marketing conference. Loeliger will be speaking alongside some amazing international speakers like: Nike Golf global senior brand director, John Hess; leading US sports agent Kelli Masters and World Rugby head of broadcast, commercial and marketing Murry Barnett.
There is also fantastic local speakers like: Rebekah Horne, chief digital officer at the NRL; the new general manager of the NBL, Jeremy Loeliger; chief digital officer at Seven West Media, Clive Dickens and CEO of Bastion Collective Marketing ANZ, Jack Watts.
Plus more to be announced!  Check out the program for the big day here. Use the code BANDT to save $100 on tickets. Offer ends at 5pm 8th July 2016.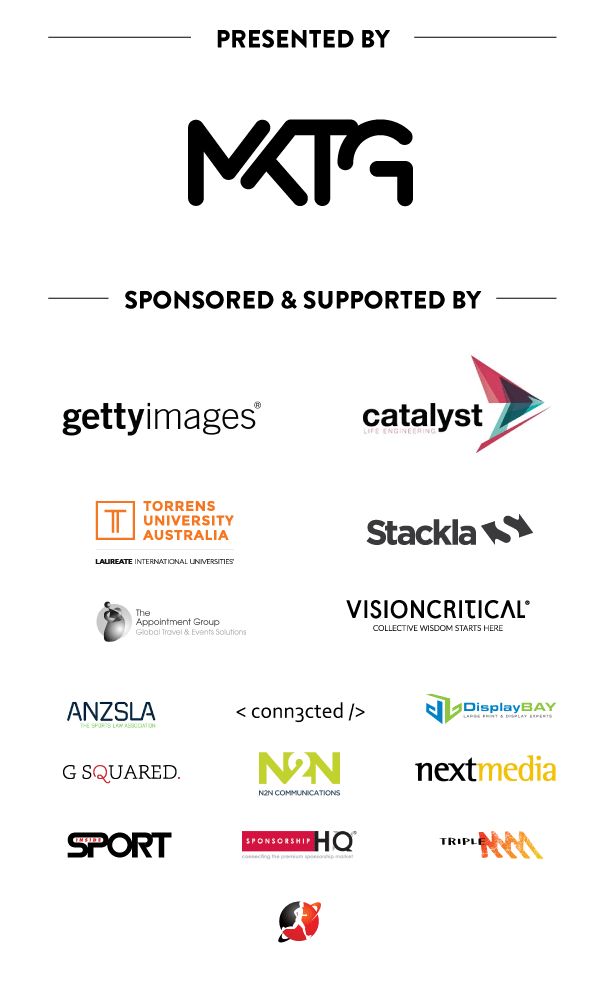 Union, WPP AUNZ's bespoke national group model created to service Bankwest, has launched a new national brand campaign for the visual-style terms and conditions the financial institution developed with the University of WA in a bid to make T&Cs more engaging for customers. Bankwest has rolled out visual terms and conditions for its Bankwest Easy […]
You'll learn two things from this. One: B&T employs a parochial South Australian. Two: we're not sure of the other one.
InMoment, the global leader in Experience Improvement (XI), announced it has been named a Leader in The Forrester Wave: Customer Feedback Management Platforms, Q2 2021 evaluation.
Apparently Pepsi regularly beats Coke in taste tests. Although it's considered a draw if you add a good slug of bourbon.
Data reveals where NSW spent its $100 vouchers & it appears if the RONA don't get ya then the diabetes probably will.
Harris Coffee builds on its 'Made for Australia' platform. Odd, given it originated in South America.
It's time to meet the tenacious, tantalising, terrific Tina Tsang. And it's time to revel in B&T's awesome alliteration.
Disney+ may not have hit its subscriber numbers, however it continues to make George Lucas filthy rich.
Advertising

Marketing

Media

Technology
Want to sneakily overcharge on a client's invoice? Well, win yourself a B&T Award and add that extra 0 with impunity.
B&T will tolerate the razzing of the Titanic film per se, however, Céline herself remains a strict razz no-go.
Albo delivers the budget reply. As Tanya sits patiently, waiting, biding her time and sharpening that big old knife.
This expert opines the customer journey starts with good data. Although things could turn rather funky with bad data.
72andSunny's Ross Berthinussen talks design and advertising. The weather gets the briefest of mentions too.
B&T won't comment too much on Ellen's departure suffice to say she did a very memorable fish.
It would appear that the head of innovation is the latest innovation in slightly obscure, wanky job titles.
It's good news today if you own PubMatic shares. However, it's even better if you own Bitcoin, Apple or Pfizer ones.
Chaka Sobhani named Leos' global chief creative officer with strict remit of doing things in a chief-like way globally.
Image lead story
Adland doesn't appear to function much before 11am, so it's hats off to these early birds who had to set the alarm.
B&T will be celebrating 'Pirate Day' this year. With particular focus on the plundering, pillaging & the plank walking.
The first ever web series to be funded by both Screen Australia and Film Victoria for TikTok, will launch on May 17. Produced by Hayley Adams and Michelle Melky, and directed by Logan Mucha, Scattered is a new queer drama comprised of 38 x 1-minute daily eps. It follows three best friends, Jules, Sami and […]
Rhys Darby is in B&T's all-time favourite list of Kiwis that also includes Jacinda Ardern, Jake 'The Muss' & Phar Lap.
Schwartz Media will extend its audio offering with a new culture podcast. Building on the success of its flagship daily news podcast 7am, and it's growing arts and culture coverage, Schwartz Media is launching new podcast The Culture at the end of the month. Award-winning journalist, editor of 7am and pop-culture obsessive Osman Faruqi will […]
Building a connection with existing customers is just as integral to any marketing strategy as winning new ones, but how do we turn customers into spokespeople for our brands? By Peggy de Lange, VP of international expansion at Fiverr It's a well-known rule of thumb that it costs 5-times more to get a new customer […]
Nine announces Hayley Bourne as head of digital audio. And, as you'll see here, it did it in five very short sentences.
In the next instalment of the 'Proudly Ordinary' campaign for Tooheys Extra Dry, Lion and 72andSunny continue their partnership with work from Vice and Aaron Gocs (Gocsy). Gocsy is a beloved icon of Australian outsider comedy who creates content for Vice and his own broadcast channels. As part of the highly successful 'Proudly Ordinary' brand […]
There was only ONE place to be this morning & it was Changing The Ratio. If not for the speakers, but for the muffins.
Love an opinion piece with a mystery headline? You'll love this. Even more so if you're stuffing your gob with cake.
B&T would SO love to see Prince Harry doing a dandruff shampoo ad or even Meghan in a catfight with her sister-in-law.
Seven to air Craig McLachlan documentary. Well, as he sued Nine & 10 avoids any serious shit, it's not that surprising.
IKEA stores set to fly the progress flag. Which we'd agree is better than the Sydney Swans or the skull & crossbones.