bellabox Secures Over AU$3m in Funding From Allure Media
Australian beauty startup bellabox secures over AU$3 million in funding from Allure Media.
The funding will be used to expand the service offered for members and brand partners through further customisation, improved targeting and more sophisticated market research. The deal will also allow bellabox to realise synergies with Allure Media and explore strategic opportunities to broaden its subscription offering and expand the business internationally.
bellabox is a beauty startup that has changed the way Australians discover, trial and purchase beauty and lifestyle products. Every month, it delivers a sample of the latest, high-end beauty products from around the world to its members' homes, allowing them to try before they buy. Members can then buy the beauty products they like through the bellabox website, and continue their discovery of the very best in beauty through rich editorial content.
Founded in October 2011 by twin sisters Sarah and Emily Hamilton, bellabox has grown rapidly in three short years to become the leading beauty subscription service in Australia with 70% market share. Since its inception, it has seen 12% monthly Compound Monthly Growth Rate (CMGR) in subscribers and now boasts over 40,000 monthly members across Australia and Singapore. In the last 12 months alone it has sampled over one million products.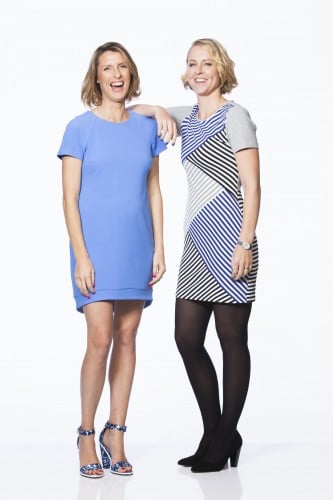 This latest funding will help take bellabox to the next level, allowing it to expand the business more aggressively. The company currently has a team of 30 across offices in Melbourne and Singapore. A proportion of the funding will be used to hire more full-time staff, especially in management positions as the business gears up for its next stage of growth. This will also allow the company to explore opportunities to launch into new markets, primarily in Asia Pacific, and to evaluate the potential of launching subscription services targeting other customer segments
In preparation for its expansion, bellabox has already made a significant investment in IT, designing a flexible and scalable platform to cope with a large influx of members across multiple countries. This latest funding will see further investment in technology to scale and maximise the potential of bellabox's ecommerce platform, both to improve the customer experience and provide better intelligence and tools to bellabox's brand partners.
On the customer side, bellabox will improve the online customer experience through better functionality, discovery tools and customer support. For its brand partners, bellabox will improve its market research capabilities and targeting sophistications to extend the comprehensive, timely and targeted market research it offers beauty and lifestyle brands.
Sarah Hamilton, co-founder and CEO of bellabox said, "We're extremely excited to be working with Allure Media. This strategic partnership has come at the right time as we ramp up our expansion and take bellabox to the next level. Our original investors have been invaluable in providing us with both focus and opportunity, which was integral to our success to date, and we look forward to continuing this journey with them and Allure Media."
Lance Kalish, chairman of bellabox said, "I am extremely excited to have Allure Media come on board. When we first invested in bellabox 18 months ago our group of investors brought significant experience from the beauty and logistics industries, and partnering with Allure Media will give bellabox that next step up by providing expertise in, and access to, the world of media and advertising. The synergies between bellabox and Allure Media were obvious and I am looking forward to working closely with them in my role as Chairman."
Jason Scott, CEO of Allure Media said, "Like Allure Media, bellabox is a great business at a pivotal time in its development. There are many synergies between the two companies from the markets we operate in, to the audiences we attract. In combination, we offer the brands we work with a truly unique set of capabilities and expertise."
Jason Scott, CEO of Allure Media, and Guy Reypert, group director of Fairfax Digital Ventures, will take up new board seats as Directors of bellabox, effective immediately.
This fund raising follows the January 2013 round from a syndicate of tech, beauty, logistics and financial investors in Sydney and Melbourne, led by current investors, Yes To Carrots co-founder Lance Kalish and Trevor Folsom of Elevation Capital and including Square Peg Capital.
Shop! ANZ is calling on shopper and retail marketing professionals from all retail related disciplines to participate in the first ANZ Shopper and Retail Marketing Industry Survey in four years. This important research provides a guide of where the retail marketing industry in Australia and New Zealand has come from and what is anticipated to […]
In this guest post, Ania Kubiak (main photo), A/NZ country manager at Lucid, offers her tips on how to align your brand with customers' fast-moving expectations… In today's digital world, the speed at which consumers' perspectives and opinions on political and social environments is changing faster than ever before. Consumers are inundated with new information […]
Cartology, the retail media business of Woolworths Group, has further expanded its team with Martin Wood (pictured below) been promoted to head of strategic partnerships and Matt Gower (main photo) has joined the business as senior manager of research and insights. Wood will lead a new team dedicated to servicing the retail media business's largest […]
The broom continues to go through WPP's local operations. Yet, not where it's most needed - the dusty skirting boards.
Akcelo has launched an innovative gaming experience to showcase Tribeca's Official Selections and celebrate the inaugural Tribeca Games Award at this year's Tribeca Festival.
Pinterest reveals what Ys & Zs are shopping for online. And if you're thinking peacocks or fez hats, you'd be wrong.
In a further blow to the Catholic Church, the CNN masturbator has returned to work and has reportedly not gone blind.
Unlike many "celebrity" reality TV shows, 10's Celebrity MasterChef does appear to have actual bona fide celebrities.
For your reference, Hansen Yuncken is a construction company and not some weird European ice-cream brand.
B&T would be surprised if they don't turn the Ben Roberts-Smith case into a movie. Or musical starring Hugh Jackman.
CondÉ Nast, the publisher of publications such as VOGUE, Vanity fair, Pitchfork and The New Yorker has agreed to raise the minimum wage for employees after a campaign by the New Yorker union. The union had previously organised a protest, which saw New Yorker staff demonstrating outside VOGUE editor-in-chief Anna Wintour's home. Placards at the protest had […]
Refinery29 releases press photo of launch team which, if it were a "who's tallest?" competition, would be a dead heat.
GoDaddy has announced it has been named as the official website builder partner of the Australian Olympic team for the Tokyo 2020 Games.  GoDaddy has a history of supporting entrepreneurs and small business owners in Australia. Many Australian Olympic athletes are small business owners themselves, running businesses and side hustle to help support the pursuit […]
Red Republic announces in-house promotions. Apparently has no comment on ScoMo meeting the Queen yesterday.
Soccer star removes zero-alcohol beer from press conference. For religious reasons, not because it tastes like shit.
MDC Partners (NASDAQ: MDCA), the company that owns agencies including 72andSunny, Anomaly and Media Kitchen, has expanded its global footprint in a partnership with This Is Flow. The Australian based indie will become MDC's affiliate media planning and buying agency across Australia and New Zealand and will help manage global clients and participate on global pitches etc. however This is Flow will still remain 100% independent.
Broadsheet Media appoints Emma Joyce as national assistant editor with the remit to assist nationally.
Round one of the Siren Awards has been run & won with Deloitte Digital taking home the trophy & leftover sausage rolls.
LiSTNR continues to rollout impressive content slate that sadly doesn't include the collected works of Jacqui Lambie.
"World's worst footy team" star in new betting ad. And, you may be surprised to learn, it's not even the Wallabies.
DoubleVerify has announced the expansion of a partnership with The Trade Desk to include activation of DV Custom Contextual, which will enable programmatic advertisers using the platform to target relevant audiences in a privacy-safe manner that does not utilize cookies or personally identifiable information. The Trade Desk now supports a comprehensive suite of DV's pre-bid […]
Cold weather having little impact on TV viewer numbers. Same can't be said for the sale of Kmart's flannelette pyjamas.
Carat snares media for the iconic American truck brand. Thankfully, stops short of staff boot scooting competition.
B&T would never tolerate abuse of journalists & that's despite receiving "you suck" emails from our own readers daily.
Seven West Media releases Q4 update. Yet, no mention of Ben Roberts-Smith or James Warburton's gold-plated toilet seat.
Fashion mag dispenses with the overpriced handbags and tackles the important issue of sexual consent.
The future of targeted advertising gets crystal-balled. Although B&T also briefly saw a tall, dark & handsome stranger.
Swinburne University of Technology has launched a series of  Bootcamp Graduate Certificate courses, developed in partnership with FourthRev. The courses, an Australian-first, will upskill career changers and provide students the capabilities required to thrive in the digital economy. They are available on-campus and through its online arm, Swinburne Online. Alongside completing projects which will emulate […]
PayPal has partnered with Welcome to Country, Australia's first Indigenous-led not-for-profit marketplace, which showcases businesses that support Aboriginal and Torres Strait Islander communities. Welcome to Country launched in 2019, providing an online platform for Indigenous experience providers across tours, day treks, scenic flights, bush food, festivals, art and cultural experiences. When the pandemic hit, the […]
Former deputy PM Julie Bishop scores her own Barbie doll. Apparently Christopher Pyne wants one of his own too.