bellabox Secures Over AU$3m in Funding From Allure Media
Australian beauty startup bellabox secures over AU$3 million in funding from Allure Media.
The funding will be used to expand the service offered for members and brand partners through further customisation, improved targeting and more sophisticated market research. The deal will also allow bellabox to realise synergies with Allure Media and explore strategic opportunities to broaden its subscription offering and expand the business internationally.
bellabox is a beauty startup that has changed the way Australians discover, trial and purchase beauty and lifestyle products. Every month, it delivers a sample of the latest, high-end beauty products from around the world to its members' homes, allowing them to try before they buy. Members can then buy the beauty products they like through the bellabox website, and continue their discovery of the very best in beauty through rich editorial content.
Founded in October 2011 by twin sisters Sarah and Emily Hamilton, bellabox has grown rapidly in three short years to become the leading beauty subscription service in Australia with 70% market share. Since its inception, it has seen 12% monthly Compound Monthly Growth Rate (CMGR) in subscribers and now boasts over 40,000 monthly members across Australia and Singapore. In the last 12 months alone it has sampled over one million products.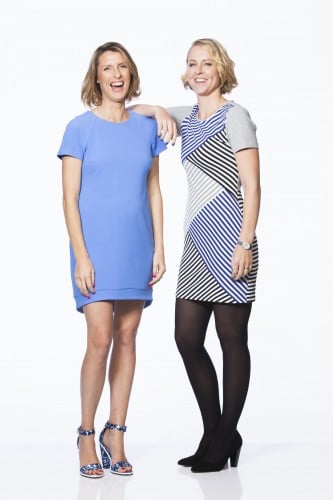 This latest funding will help take bellabox to the next level, allowing it to expand the business more aggressively. The company currently has a team of 30 across offices in Melbourne and Singapore. A proportion of the funding will be used to hire more full-time staff, especially in management positions as the business gears up for its next stage of growth. This will also allow the company to explore opportunities to launch into new markets, primarily in Asia Pacific, and to evaluate the potential of launching subscription services targeting other customer segments
In preparation for its expansion, bellabox has already made a significant investment in IT, designing a flexible and scalable platform to cope with a large influx of members across multiple countries. This latest funding will see further investment in technology to scale and maximise the potential of bellabox's ecommerce platform, both to improve the customer experience and provide better intelligence and tools to bellabox's brand partners.
On the customer side, bellabox will improve the online customer experience through better functionality, discovery tools and customer support. For its brand partners, bellabox will improve its market research capabilities and targeting sophistications to extend the comprehensive, timely and targeted market research it offers beauty and lifestyle brands.
Sarah Hamilton, co-founder and CEO of bellabox said, "We're extremely excited to be working with Allure Media. This strategic partnership has come at the right time as we ramp up our expansion and take bellabox to the next level. Our original investors have been invaluable in providing us with both focus and opportunity, which was integral to our success to date, and we look forward to continuing this journey with them and Allure Media."
Lance Kalish, chairman of bellabox said, "I am extremely excited to have Allure Media come on board. When we first invested in bellabox 18 months ago our group of investors brought significant experience from the beauty and logistics industries, and partnering with Allure Media will give bellabox that next step up by providing expertise in, and access to, the world of media and advertising. The synergies between bellabox and Allure Media were obvious and I am looking forward to working closely with them in my role as Chairman."
Jason Scott, CEO of Allure Media said, "Like Allure Media, bellabox is a great business at a pivotal time in its development. There are many synergies between the two companies from the markets we operate in, to the audiences we attract. In combination, we offer the brands we work with a truly unique set of capabilities and expertise."
Jason Scott, CEO of Allure Media, and Guy Reypert, group director of Fairfax Digital Ventures, will take up new board seats as Directors of bellabox, effective immediately.