REMINDER: Entry Deadline For Women In Media Awards Is Fast-Approaching!
With the on-time deadline right around the corner, now is the time to submit your entry for B&T's Women in Media Awards 2021, presented by Are Media.
On-time entries for this year's Women in Media Awards close on Monday 21 June at 5pm (AEST). And, while you can submit entries after this date for another week, it's definitely best to get them in ASAP!
Just a refresh: entries in the 23 categories, which span the advertising and media industry, are open to women at any level of business, from CEOs to new starters. You can check out this year's categories and criteria HERE.
Among those are four new categories: Casting Agent, the Glass Ceiling Award (sponsored by Marie Claire), People & Culture, Recruiter and Social Change Makers (sponsored by The Australian Women's Weekly).
As per usual, we will be awarding the Woman of the Year trophy, which will be chosen by B&T as being the most influential out of the field of entrants.
Winners of the People's Choice category and Lifetime Achievement Award will also be announced at the official ceremony on Friday 27 August 2021 at Doltone House – Jones Bay Wharf in Sydney.
Don't be shy – be proud of your achievements and submit your entry HERE now!
And, while you're at it, you can buy tickets to the event HERE and take advantage of the early bird discount.
Here are the key dates you'll need to jot down in your diary:
Entries close: Monday 21 June 2021 at 5pm (AEST)
Late entries close: Monday 28 June 2021 at 5pm (AEST)
Judging period: Wednesday 30 June to Sunday 16 July 2021
Shortlist announced: Thursday 22 July 2021
Early bird ticket sales end: Friday 30 July 2021
Awards night: Friday 27 August 2021 at Doltone House – Jones Bay Wharf
If you'd like more information about this year's Women in Media Awards, head to the website.
Thank you to all of our incredible sponsors for making the event possible!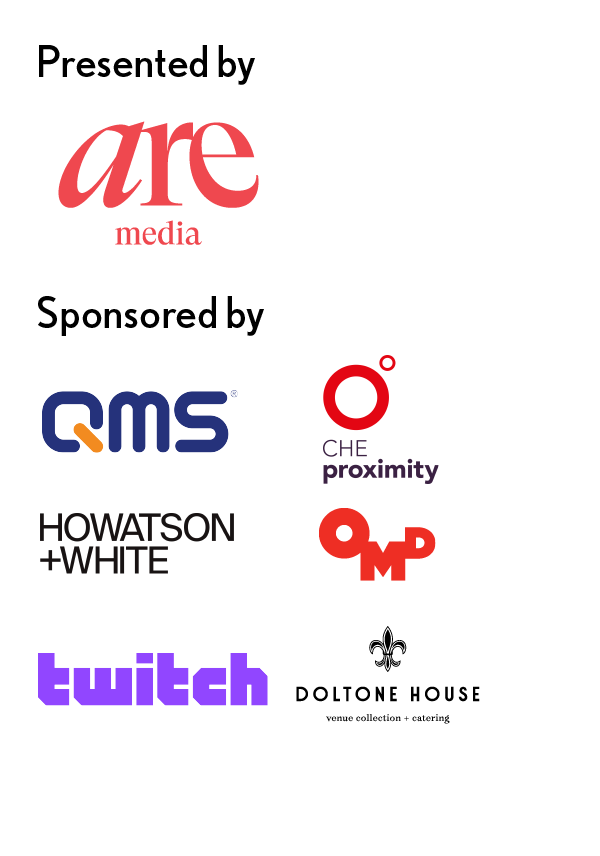 The brainchild of co-founders Gina Williams-Folau (main photo) and Greer Bland, the talent agency Liquorice was born out of a desire to make things easier for brand managers. Liquorice offers social talent for brands wanting to hit the sweet spot with Kiwi audiences. Launching with a roster of big names on board including Millie Elder-Holmes, Athena […]
9000 Western Australians experiencing homelessness are about to face cold winter nights. To call for donations to the 2021 Winter Appeal, Anglicare WA has released a chilling video with renowned actor Liam Graham, best known for his starring roles in Greenfield and The Heights, experiencing mild hypothermia after spending one hour in a commercial freezer. […]
Blackmagic Design has shared how its products were used to shoot the latest commercial campaign for Chris Hemsworth's fitness training app, Centr. The new campaign, which promotes the progressive 10 week workout plan 'Power' replicates the same protocols used to prepare the actor for his latest appearance in the upcoming Marvel franchise film, Thor: Love […]
Advertising

Marketing

Media

Technology
Look at this Cannes In Cairns' speaker list! Plus, we're yet to hear back from Vince Sorrenti and Ray 'Rabbits' Warren.
Airtasker has chosen leading independent digital growth consultancy, Webprofits as a strategic partner to help them expand to new markets. Following a successful IPO in early 2021, Airtasker set its sights on the next strategic objective — expansion and growth in the UK market. After careful review, they partnered with the growth marketing specialists at […]
Print continues its sharp decline amid real concerns options are running out for the cat to do its business on.
This ad urges us to get into the Olympic spirit sans lighting a large cauldron & throwing javelins at the neighbours.
A pall of racism has fallen over the TV listings guide. In even bigger shock, people still reading TV listings guide.
Always wanted to send your mum a bottle of Coke with the Pride flag & 'c*cksuker' on the label? Light up her day here.
Advertising

Marketing

Media

Technology
Best Of The Best awards adland's finest. Although, whoever invented the Nutella cronut deserves an honourable mention.
Much like alcohol and a daily dose of Metamucil, Home and Away is just the gift that keeps on giving, isn't it?
Emetophobia is a fear of vomit. So, if you're emetophobic, you best avoid this. If not, you've learned a new word.
Study finds Aussies don't want small businesses closed during lockdowns. B&T concurs with pubs, TABs and kebab shops.
It's more Cannes gold for Australia! Yet, sadly there'll be no waking up naked & drunk on Plage de la Bocca this year.
Melinda Geertz has stepped down as Leo's CEO, with porcelain swan or Thermomix current favourites for leaving present.
As a tip, a Cannes Bronze Lion can become far more prestigious with a can of gold-coloured spray paint from Bunnings.
Cresta Awards has announced that despite having a few more weeks before entries close, this year's Cresta Awards has surpassed its entries for the whole 2019 Season. Cresta sees this as evidence, not just of evolution in its own awards but of a wider measure of industry confidence and resilience in many markets. The awards […]
Ashley Madison offers married couples a discreet hook-up for affairs. As do drunken interstate industry conferences.
Aussie-based Chris Kay named Saatchi & Saatchi UK CEO. Find his green velour couch & Westinghouse fridge on Gumtree now.
Gerry Harvey meanwhile has sworn to build his own social network in retaliation to Facebook stepping on his turf.
Charlotte Stevens to head Clems' Myer account. Apparently that's a department store & not a chalice filled with poison.
Do you ever regret not studying computer science at uni? Probably not... but perhaps you should.
VR still hasn't truly taken off yet and we blame that awful Ready Player One film.
B&T's editor takes great pleasure in an opportunity to use 'ire' in a headline, despite having no idea what it means.
Think of data partnership news as being similar to celebrity hook-ups, just without weird combined names like Bennifer.
Where are these same sales when you have to buy gifts for loved ones during Xmas, we ask?
Connecting online and offline data can now be as easy as serving a Woolies roast chook for dinner with this new deal.
Are you braced for a cookieless future? Thankfully it doesn't require hoarding loo rolls or building a fallout shelter.
This should come as good news for all 'Small Car Only' car spots in shopping centres.
If The Terminator taught us anything, it's not to start a fight with the robots.