CREATIVE MANAGER – BRING, Universal Music for Brands
BRING are a creative agency born from the world's largest music business, they work on some of the country's biggest brands and help them connect with music fans through original creative solutions.
Big Wave Digital is delighted to be partnering with BRING – Universal Music for Brands, in the search for a talented Creative Manager.
BRING is a creative agency born from the world's largest music business. They work on some of the country's biggest brands and help them connect with music fans through original creative solutions.
The role of Creative Manager is an exciting, eclectic, engaging and often challenging one. Of course, the main premise and underlying foundation of the role is to creatively enhance the intersections of Music, Brands and Culture.
This is not your ordinary 'Creative' role as it is multi-faceted, and as such requires you to be exceptional in everything you do. We're looking for the creative leader of tomorrow who is looking to create cultural change through the work they produce, whilst working alongside a skilled team and an extended network of some of the world's biggest artists.
Specifically the role encompasses several key areas that we hope excite you:
 Creative
You'll be adept at being able to come up with original, unique and ultimately 'winning' ideas from incoming briefs; with the ability to think fast, independently and strategically to turn them around at pace.
You'll probably already be a 'Creative' who has worked within an agency and can back that up with impressive creative campaigns that you have ideated, proposed and then executed for brands. A fully rounded creative book that shows how your ideas have impacted culture and driven meaningful results for clients are a must.
 You'll have a flair for design, layout and branding and how this relates back to your visual work.
Experience in building relationships with production partners to ensure high quality on all production.
Ability to discover and build artist-led initiatives from BRING's label partners
We want to know about the Creative Campaigns that you have been responsible for that you are most proud of and WHY?
Technical
You'll be talented at using and creating presentations via Keynote and be fastidious about making sure that these are finished to a demandingly high standard to tell a rich visual narrative around how a concept will live.
Adobe creative suites are where you live daily, Photoshop, Illustrator, InDesign, AfterEffects. Even though the role is more about creative ideation you'll need to have come from a Design background at some point in your career and have the thirst to continue to evolve your skills through the work you create.
Copywriting skills would be highly regarded, especially in the sell-in process, but also in how you articulate ideas to consumers.
Business
 The role is the inflection point of where creative intersects with business and their brands, so you'll love being able to present and articulate your creative solutions both to external clients and to internal stakeholders.
You'll be a skilled 'storyteller' that will excite, engage and inspire BRINGS' clients.
Strategy, Data & Insights
The role requires you to work with industry leading data and insights teams to directly correlate data back to audience insights. You'll be experienced in using, or at least being open to Data, to drive business outcomes that will help set you apart. We're looking for a strategically minded creative here that grounds ideas in clear and concise logic, whilst working collaboratively with planners and strategists to help the creative strategy connect.
Communication
Perhaps the most essential ingredient for this role is being a consummate communicator who is able to adjust as required. You'll be dealing with such a diverse array of different people from musical artists, brands and creative production partners.
So being able to understand the nuanced distinctions between them all is critical but to also link that back to the 'Creative' campaigns that you are driving.
You'll be working in a high-performance and engaged small team, and as such, clear communication and collaboration are key, as is the ability to use your initiative to learn new skills when required and leverage your dynamic skillset to assist those around you.
This is probably one of the most exciting CREATIVE roles in the country.
If you are interested in a confidential chat please contact
keiran@bigwavedigital.com.au
Keiran Hathorn
Managing Director
Big Wave Digital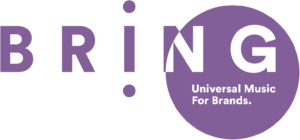 Employment conditions
Job Type

Full-time

Salary

to be discussed
For further information
Contact

Keiran Hathorn

Email

Phone

+61293804431