The Work Behind the Work is an exclusive AMG event bringing you behind-the-scenes insight into
some of Sydney's finest campaigns and the teams involved in bringing them to life.
We've asked the best in the business to come along and share their wisdom. We'll talk about process, inspiration and the all-important client relationships. This event is about asking questions, getting answers and having a glass of wine.
The event will be moderated by Chiquita King, Managing Partner DDB Sydney.
Tourism Australia 'Dundee'
Presented by Susan Coghill and Geoff Ikin (Tourism Australia) with video from Droga5 New York.
Hear from the team that leveraged some of Australia's best-known assets to create the most talked-about campaign during this year's Superbowl.
Berlei 'Womankind'
Presented by Charlotte Marshall, Kelly Spence and Katyana O'Neill (The Monkeys).
Find out how a campaign for bras challenged YouTube and Facebook censorship guidelines, and in doing so allowed the brand to share a broader point of view.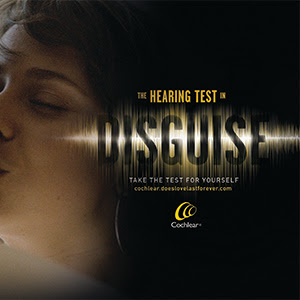 Cochlear 'A hearing test in disguise'
Presented by David Halter, Mariana Rice, Brian Jefferson (CHE Proximity Sydney).
Discover the strategy behind the unusual way CHE Proximity and Cochlear addressed a challenge many people don't like to hear.