Consumer Advocacy Group Choice Takes Aim At Sugary Cereals
Choice has released a study claiming popular Nestle and Kellogg's products use 'health washing' techniques to manipulate the Federal government's Health Star Rating (HSR) scheme.
The HSR is the front-of-pack labeling which rates the overall nutritional profile of packaged food and assigns it a rating from ½ a star to 5 stars. The more stars, the healthier the choice. Choice has identified popular products, like Nestle's Milo, Kellogg's  Fruit Loops and Crunchy Nut Cornflake Clusters, are fudging the health star labeling system to get a higher rating.
Nestle calculates the Health Star Rating of Milo by assuming that Australians add three teaspoons of the mix to 200mL of skim milk. Milo with skim milk has a HSR of 4.5, but Milo on its own has an HSR of 1.5 stars.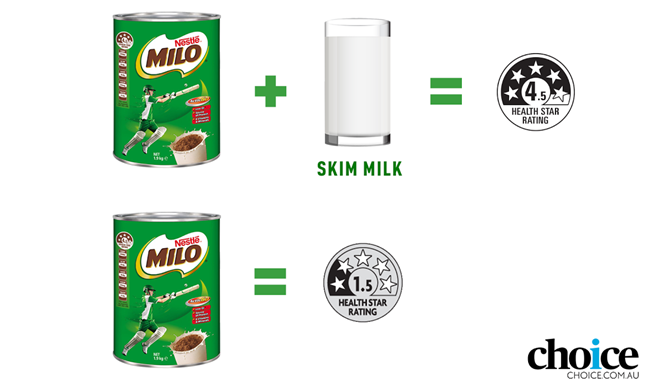 Choice also found Kellogg's is sugar-coating the truth with their low-rating breakfast cereals by including a prominent display of an 'example Health Star Rating' of 3.5 stars on the side of their boxes.