Cadbury Pulls "Intensely Stupid" Campaign That Encourages "Looting"
Cadbury has pulled its "real treasure hunt" campaign following complaints from archaeologists and the UK government who said it was advocating looting.
The Treasure Island ads encouraged children to "grab your metal detector and go hunting for Roman riches" across the UK and Ireland, yet digging without permission is actually illegal.
Cadbury took down the ad on Monday after it was flooded with messages form archeologists who described the campaign as "intensely stupid" and "irresponsible", which was endorsed by the government,
The Advertising Standards Authority said it received about 30 complaints and was assessing whether to launch an investigation.
Cadbury told the BBC: "Cadbury Freddo Treasures aims to inspire families to go on everyday adventures together. It was not our intention to encourage anyone to break existing regulations regarding the discovery of new archaeological artefacts and we are grateful this matter has been brought to our attention.
"We can now confirm that the webpage has been taken down and we are updating the content to focus solely on directing families to museums where existing treasures can be found".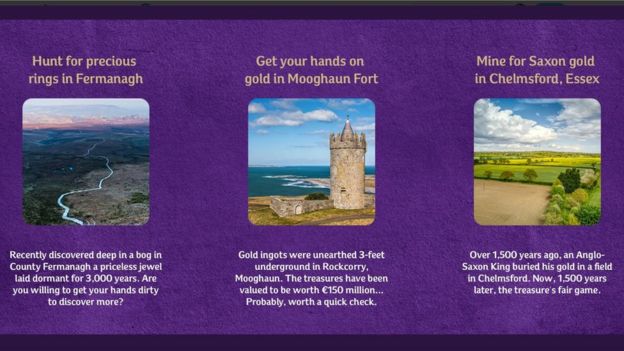 Dr. Aisling Tierney, an archaeologist at Bristol University, told the BBC people could be prosecuted for digging without permission.
She said: "Archaeologists are trying to get word round ASAP that any digging within a set distance of an archaeological monument is a criminal offence, and people are prosecuted, even if they didn't know it was illegal.
"The campaign makes it seem all treasure hunting is ok and what you find is up for grabs".
Prof Dan Hicks of Oxford University backed Dr. Tierney, tweeting that the Cadbury campaign was "immensely misguided and irresponsible".
Cadbury took the campaign offline and said it was being updated.
Please login with linkedin to comment
Cadbury