"Beach Body Ready" Ads Inspires Carlsberg Spoof
The internet has gone off its rocker over Protein World's controversial out-of-home ads in the London Underground.
The ads featured a bikini clad model with the words 'Are you beach body ready'.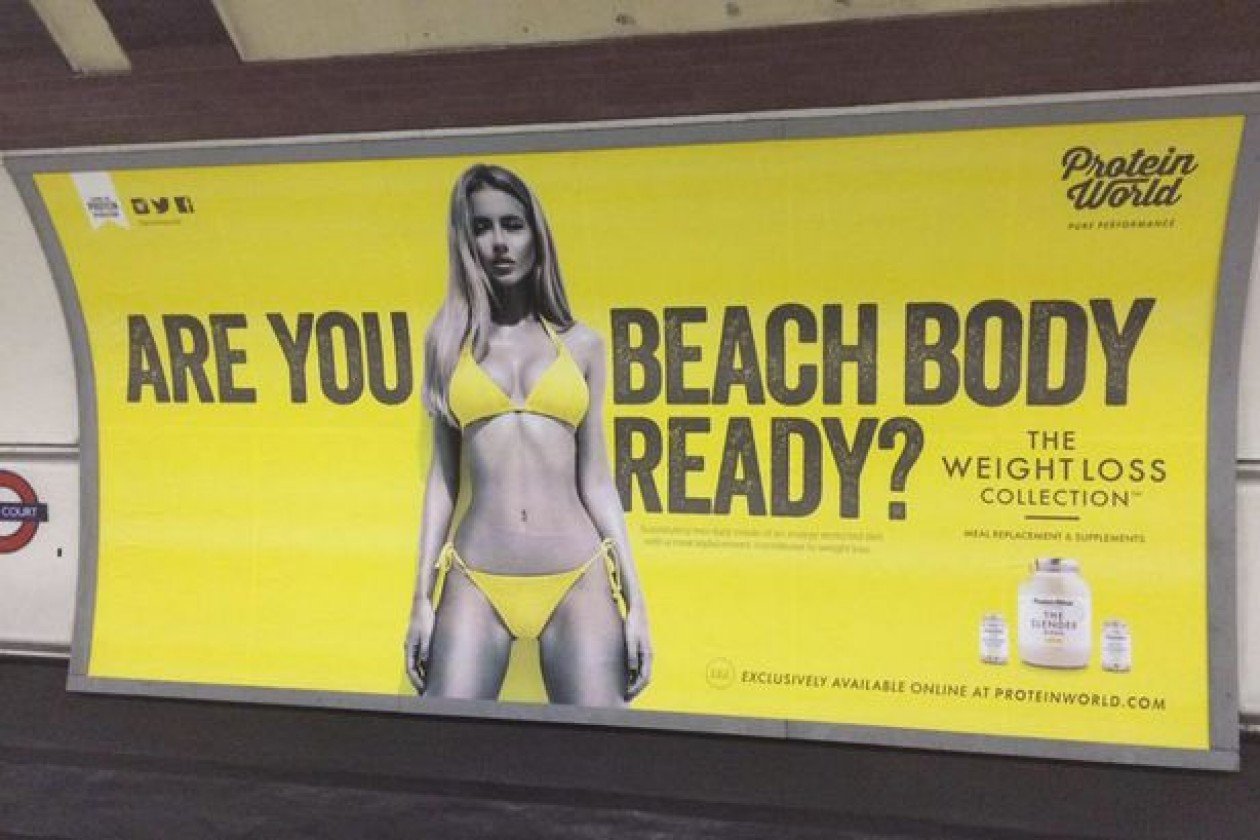 With graffiti, protests, more than 300 official complaints and a viral hashtag, the ads have sure been noticed.
And now beer brand Carlsberg has used the controversy to its own advantage, slinging up an ad next to Protein World's, asking if the London community is 'beer body ready'.
According to media publication in the UK, The Drum, Carlsberg used cross-track projections to show the ad.
Dharmesh Rana, senior brand manager at Carlsberg UK, said: "At Carlsberg, we're not bothered about beer drinkers being beach body ready, our priority is ensuring they're able to enjoy a nice, cold Carlsberg without worrying about their appearance.
"That's why we've decided to remind the public at major commuter spots across London that it's not about the way you look, or having probably the best body this summer, its about enjoying a Carlsberg whether you're on the beach or at your local."
During the initial coverage of Protein World's ads, the brand responded in a somewhat unusual way. Instead of going into damage control and apologising, the brand hit back at complainers, tweeting back to angry commuters to "grow some balls", saying we're a "sympathiser of fatties".
And now that the Carlsberg parody has come about, Protein World seem pretty pleased.
If @carlsberg are getting involved, you know you are #Winning pic.twitter.com/8ibMeFlQ71

— Protein World (@ProteinWorld) April 30, 2015