Digital Marketing Masterclass Series: Content Marketing, Social Media, Analytics & SEO
Our digital marketing masterclass series will take in-depth looks at all four of these tools. Taught by seasoned digital marketing agency veterans, our masterclasses will make sure you'll feel at home right away, no matter what your digital marketing goals are.
We promise no fluff or outdated theory: just hard-hitting, actionable strategies and information you can use straight away. 
Content Marketing – Tuesday, 8th March
Content Marketing is one of the most powerful ways to generate inbound customers. From improving social media engagement to improving your SEO rankings, understanding good content marketing is an essential part of a marketer's toolkit.
Google Analytics  – Thursday, 10th March
Digital Marketing is all about data. When it comes to websites, there is no better tool than Google Analytics. Our Analytics Masterclass will equip you with an understanding of how to filter your data so you only see what matters, and will teach you how to make sense and take action on data, graphs and charts presented to you.
What You Will Learn About:
Installing Google Analytics
Cleaning Your Data
Google Analytics Functionality Walkthrough
Marketing Insights From Google Analytics Data
Social Media Marketing – Tuesday, 15th March
Everyone knows social media is important. But which platforms should you be on? How do you increase social media engagement? How do you generate and measure your ROI? Those are the important questions. Our social media expert will take you through gaining a deep understanding of social media, including all the cutting edge tools and updates that will give you an edge over your competition.
SEO – Thursday, 17th March
If done right, SEO is the gift that keeps on giving. However, optimising your website is a complicated process that takes a lot of time and work. Learn the fundamentals of what actually ranks your site, the best onsite optimisation processes, industry best practices and efficient link building strategies that will boost your website's position
What You Will Learn About:
The Evolution of SEO (algorithms)
Keyword Research & Allocation
Content & Duplication
Technical SEO Implementation

You will walk out of each class with new skills and knowledge which you will be able to apply in real situations.
Who Should Attend this Class? 
Current or graduate marketing students (they don't teach you this stuff in university!)
Small business owners looking to run Facebook adverts themselves
Startup founders looking to build a following
Current marketing and social media managers looking to sharpen their skills
Anyone looking to improve their marketing skills
Andrew Hutchinson (Content Marketing & Social Media Marketing)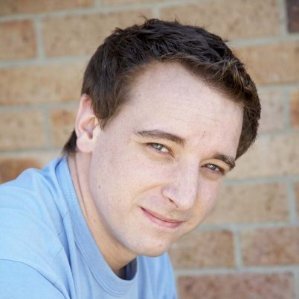 Andrew Hutchinson is a writer/moderator with leading social media news website Social Media Today. He's an internationally published author, an award-winning blogger and an experienced media and communications professional. 
David Pagotto (SEO & Google Analytics)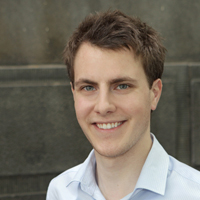 Passionate about all things marketing, David Pagotto is someone who can solve your digital marketing dilemma. From development and implementation of strategies and processes, to analytics and digital measurement, he has expertise in all areas of the industry.
Consulting with some of Australia's biggest brands, David has a knack for developing creative solutions to complex problems.
Web: davidpagotto.com
Twitter: twitter.com/davidpagotto
Linkedin: linkedin.com/in/davidpagotto